Wedding Photography in Hyderabad has seen a lot of changes in the last 5 years. I think I shot my first Telugu wedding back in 2011 or 2012. The candid wedding photography scene in Hyderabad has changed a lot since then.
A lot of professional photographers in Hyderabad have started shooting weddings in a candid style.
The count of candid photographers in Hyderabad has grown-up exponentially. It certainly has got people confused. Whether you are a couple getting married or photography studios offering services.
Let me share my experience with Tejaswi and Suchithra's wedding in Hyderabad.
If I remember correctly, Tejas contacted me quite early. He booked me around 8-9 months before his wedding. He was looking for photographers in Hyderabad for his wedding. We had a general chat about pricing and how Hyderabad's best wedding photographers are charging. He was not feeling connected with the pictures or portfolios he saw.
Tejas expressed that he liked my approach to shooting weddings. In a matter of days, he was back to block the dates. Tejas was working with Oracle in the US ( now with Yahoo ).
I was mostly communicating with him on email. I barely got a to interact with Suchithra.
As a briefing, I was told it was going to be a traditional Telugu wedding with all the key rituals. There will be a formal Nischitartham ceremony or engagement ceremony. Followed by the usual Telugu wedding rituals. The wedding day started with the pujas.
Later it was followed by welcoming of the groom's family and ended with Kashi yatra. The rest of the rituals including the wedding was planned for the evening.
We had planned for formal outdoor couple shoots before the wedding. But it did not work out. Thanks to Hyderabad traffic as Suchithra got stuck in the traffic.
The evening started with a reception and most of the guests had left by the time the wedding started. Only the family and close friends were part of the wedding. It worked for the lovely couple. The entire wedding was a little less stressful for them.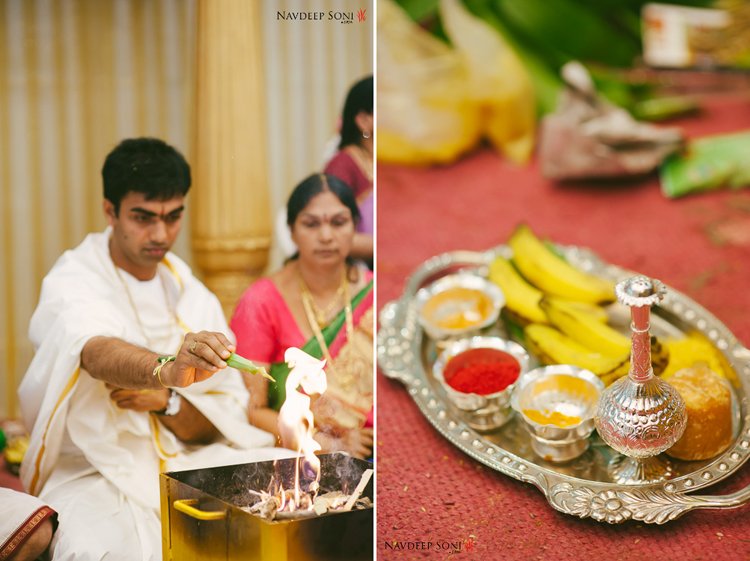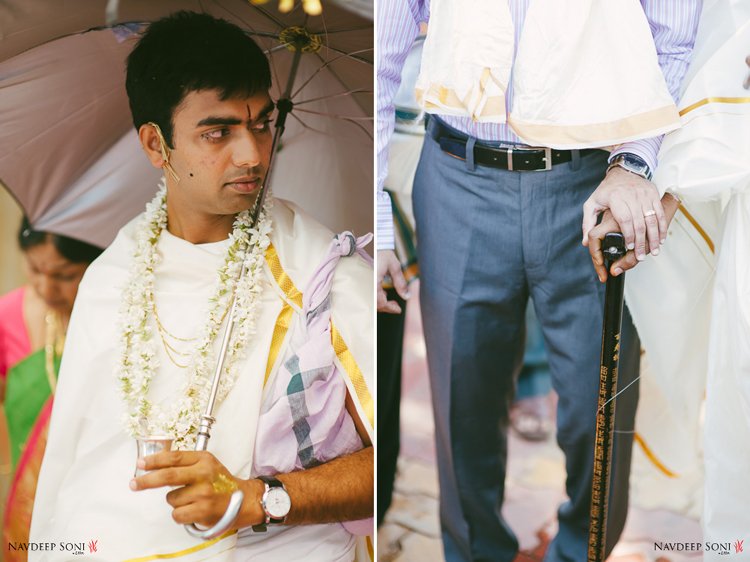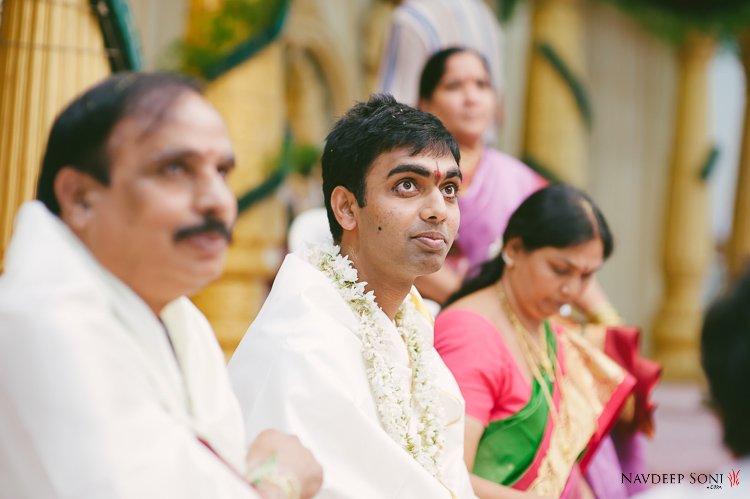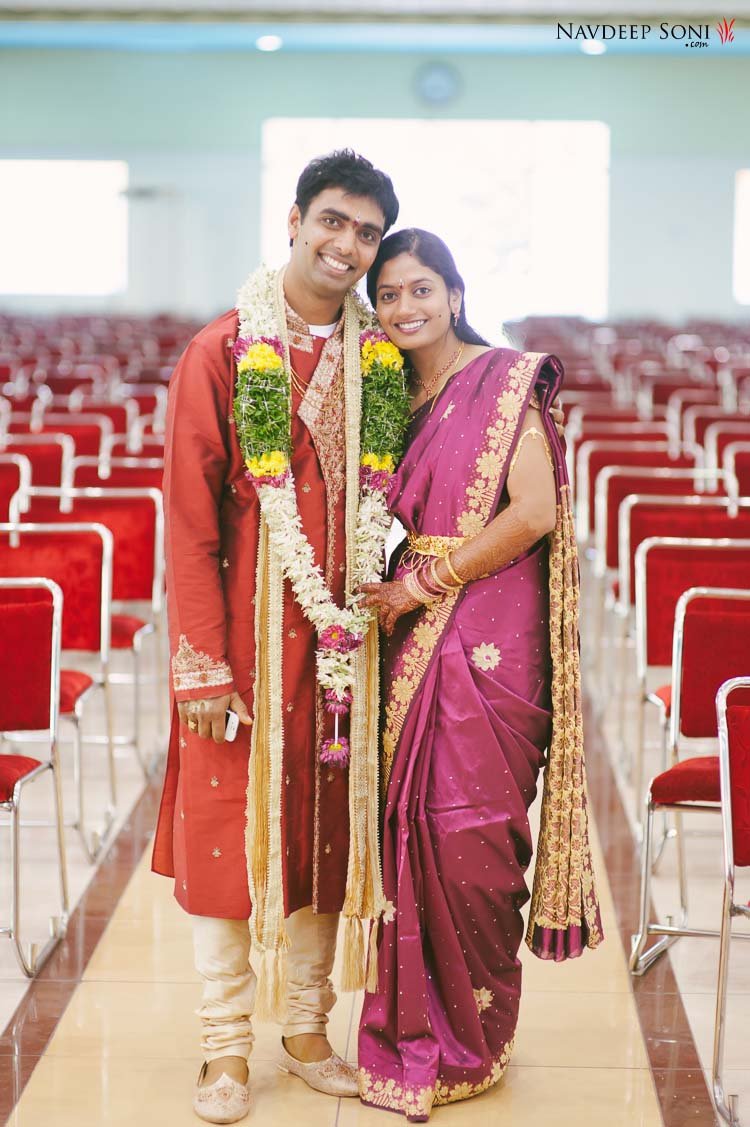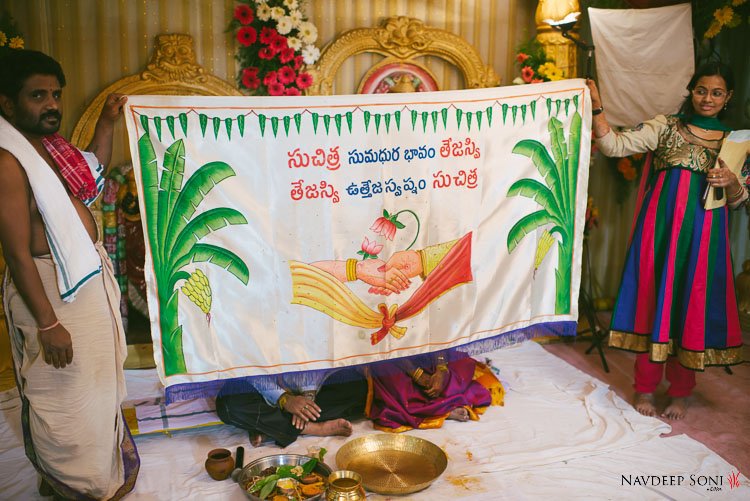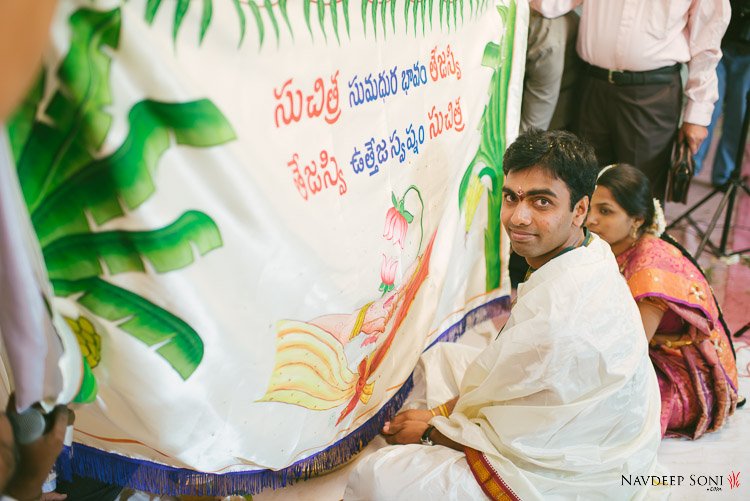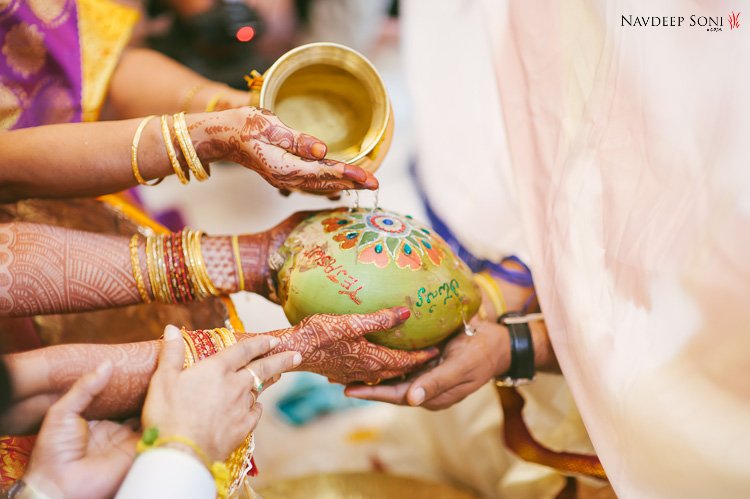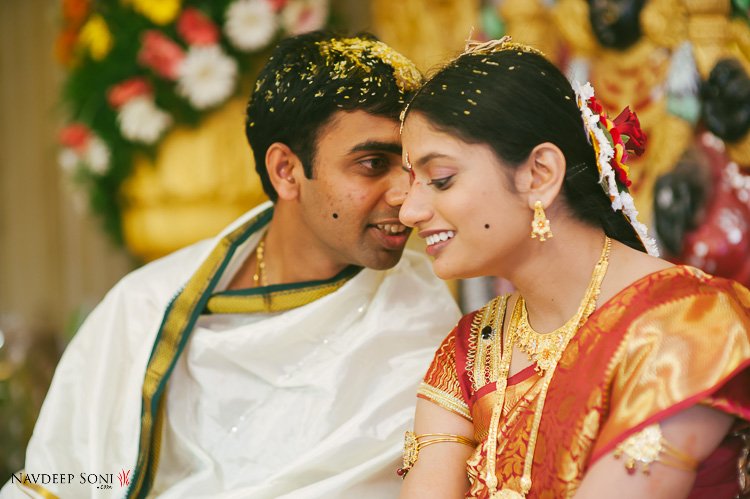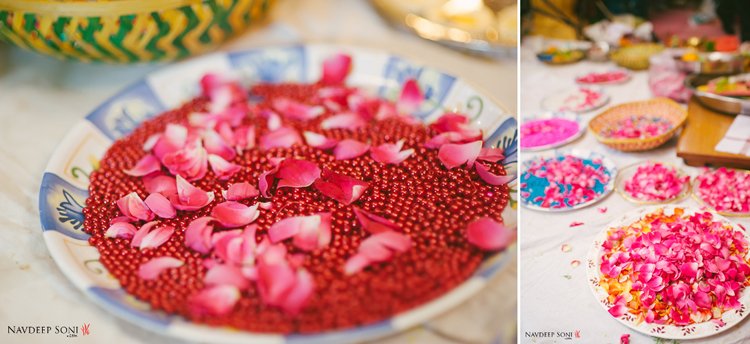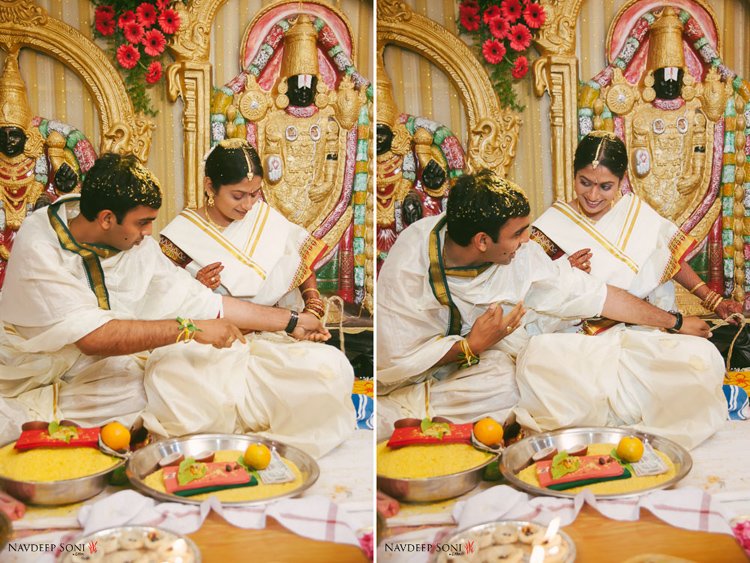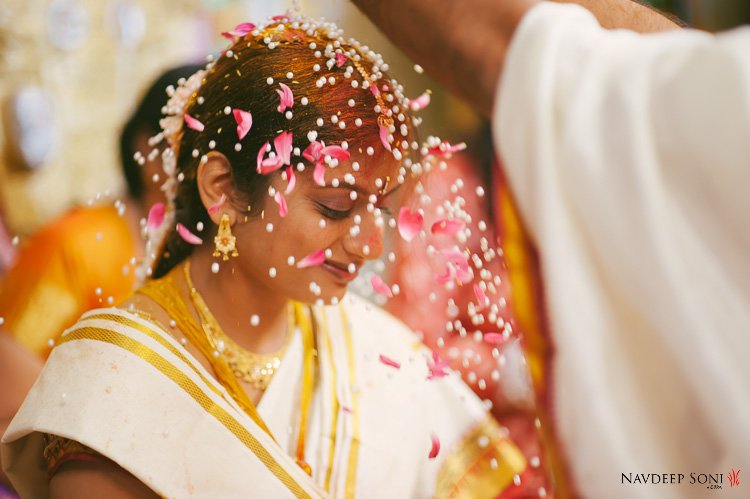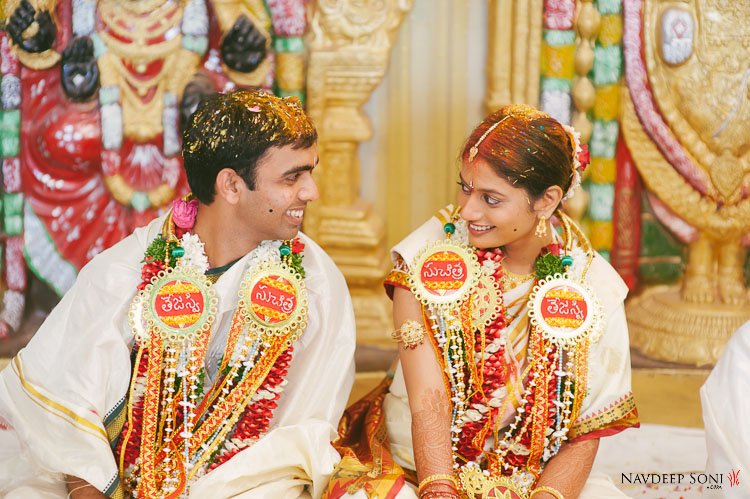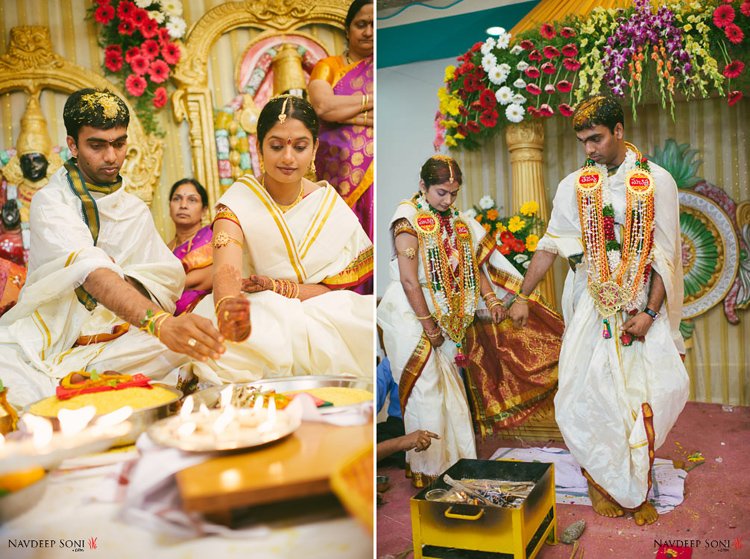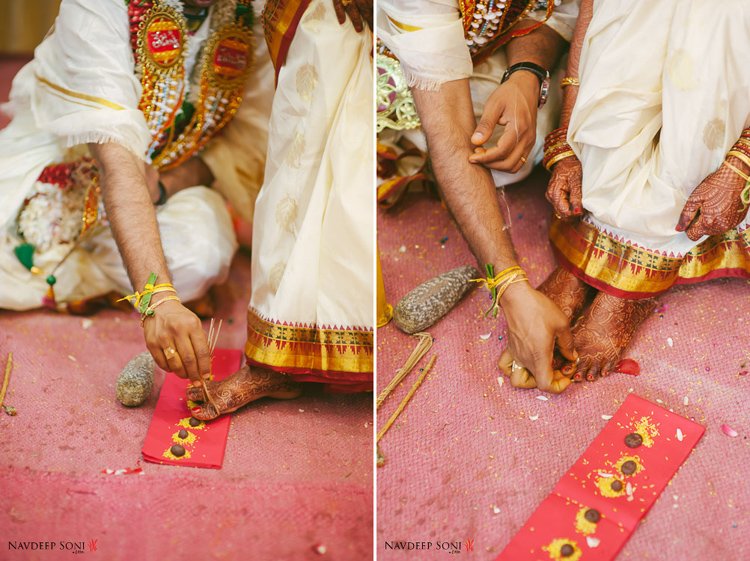 TeluguWedding at Sai Gardens Mallapur Hyderabad