Sandeep and Pallavi chose Oxford Golf Club Resort for their pre-wedding shoot. And it is a beautiful location for Oxford Golf resort Pune wedding as well.
To know how we met Pallavi and how we planned the pre-wedding shoot in Pune for them. Do check out the original post from their Pune wedding. This property is in the outskirts of Pune about 30mins drive from city center. We had prior permission to shoot at the location. Our point of contact from Oxford was Mr. Kaushal Vora ( +91.9158009020 / facility at oxfordgolfresort.com ).
Oxford Golf Club Resort Pre-Wedding/Wedding Cost

Contact : Mr. Kaushal Vora ( +91.9158009020 or email : facility at oxfordgolfresort.com ).

Mr Vora showed us the facility and some spots which we could use to our advantage. Shooting on actual golf course was not allowed. But the location had enough scope to spend good 3 to 4 hours for our shoot.
As you might have read in original post that we started the pre-wedding shoot in restaurant and then moved to Oxford. Please do checkout the full story over here on why we shot at restaurant. We started our shoot around 4PM in Oxford. So the entire pre-wedding shoot was a mix of day shots, evening sunset shots, silhouettes and few night shots. I think my favorite spot for pictures were the Chalets or that led lit "Love" signboard from last night party. They did two dress changes for this location which we had discussed before the shoot. Always plan your shoot. Discuss your ideas with your photographer. Be open to ideas and change. Be yourself and enjoy the process. Leave the result to the photographer. I love their chemistry and how they enjoyed the entire shoot. We all were really tired at the end of the day. But it was an evening well spent. We had a hearty meal at Baner at their favourite place. The friendship and bond we made that day helped us on the wedding day as well.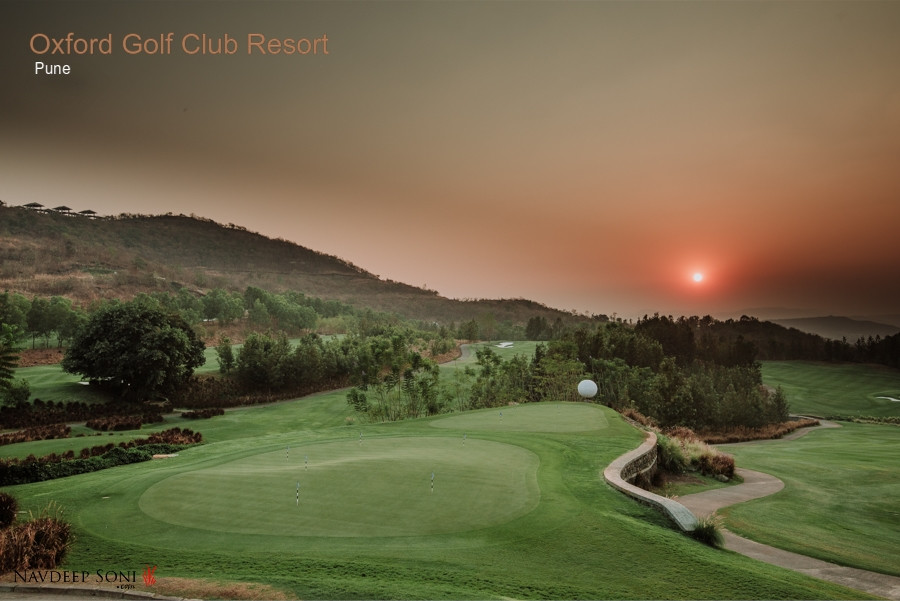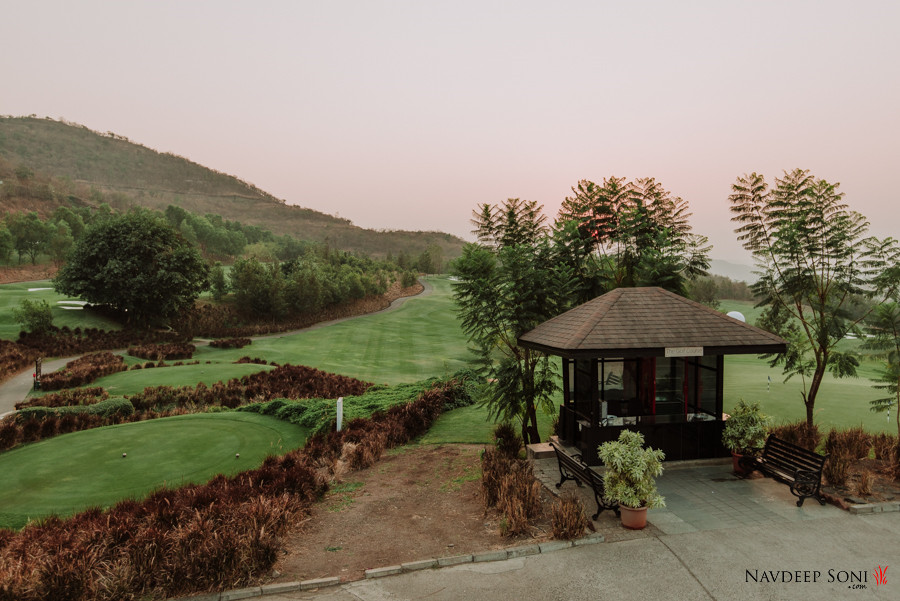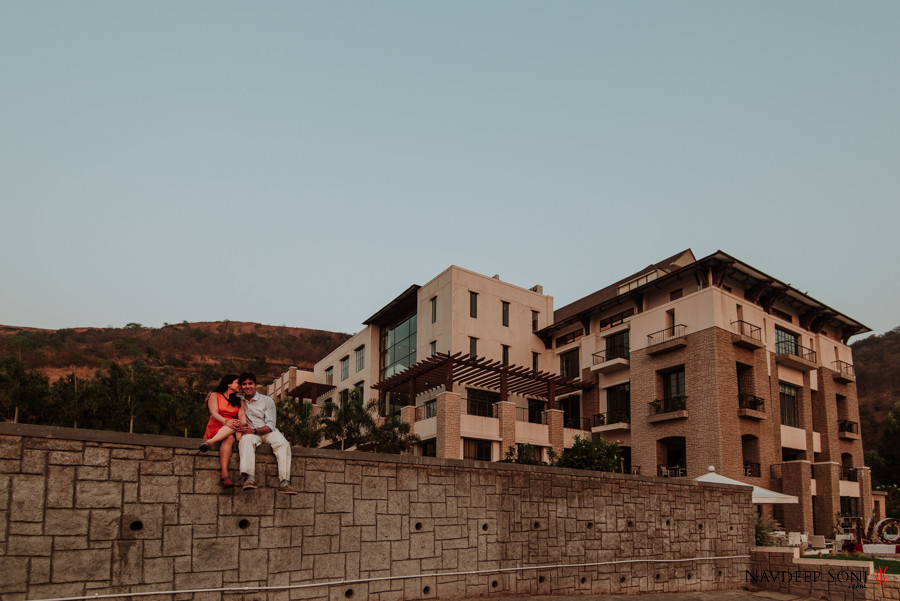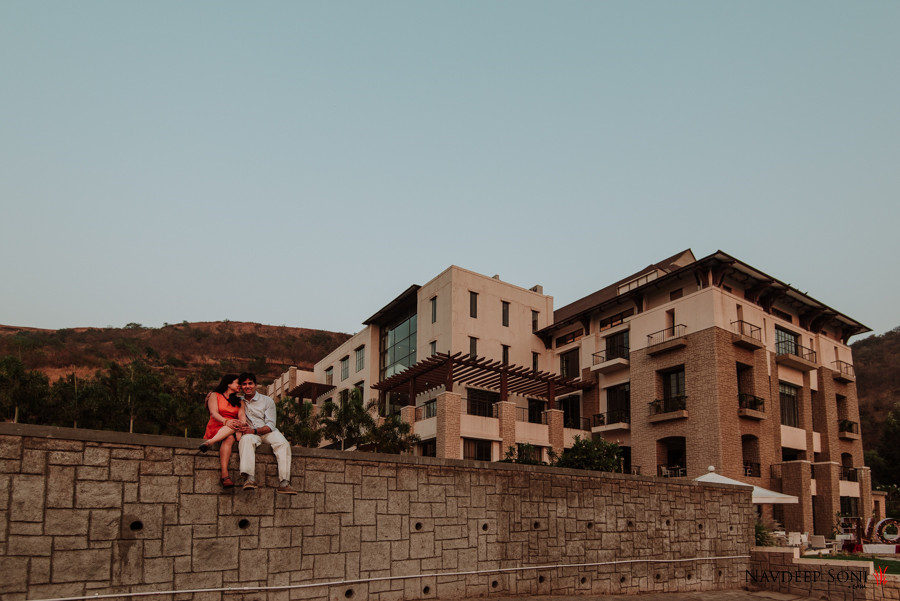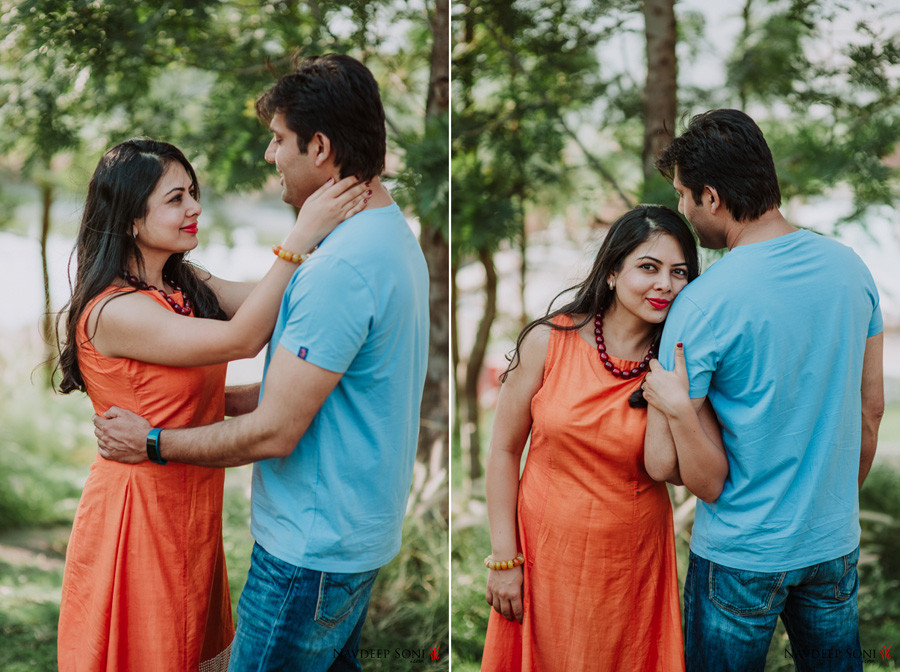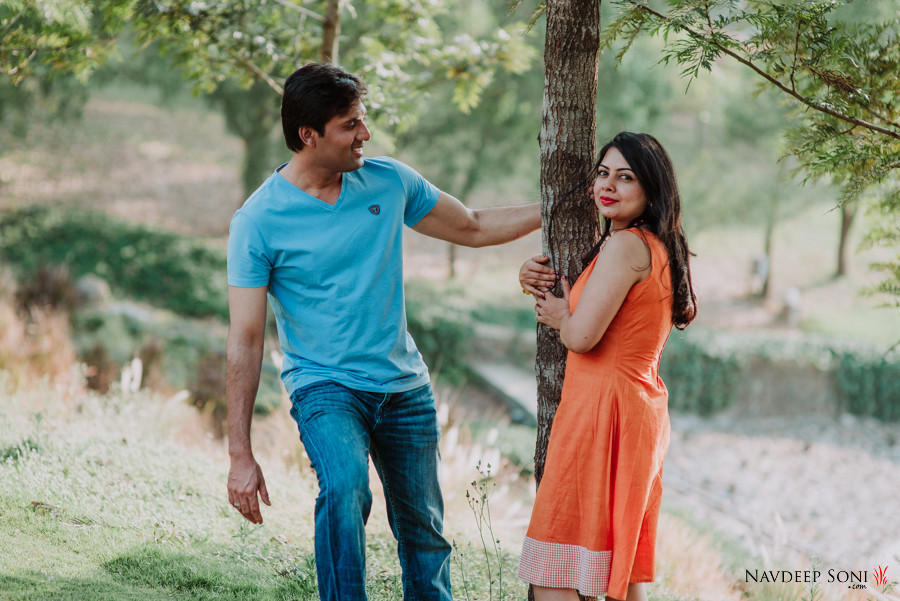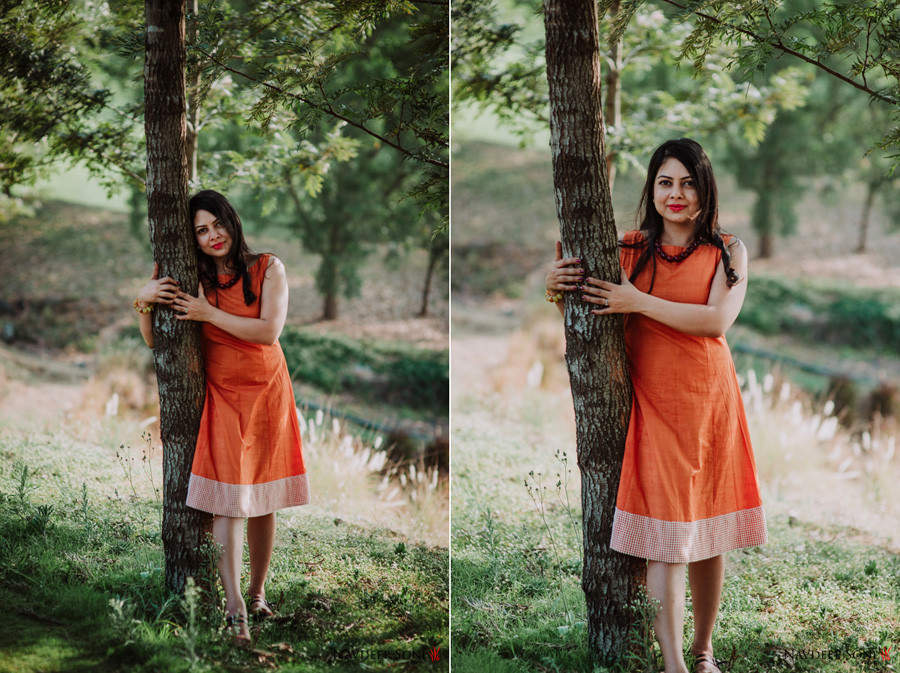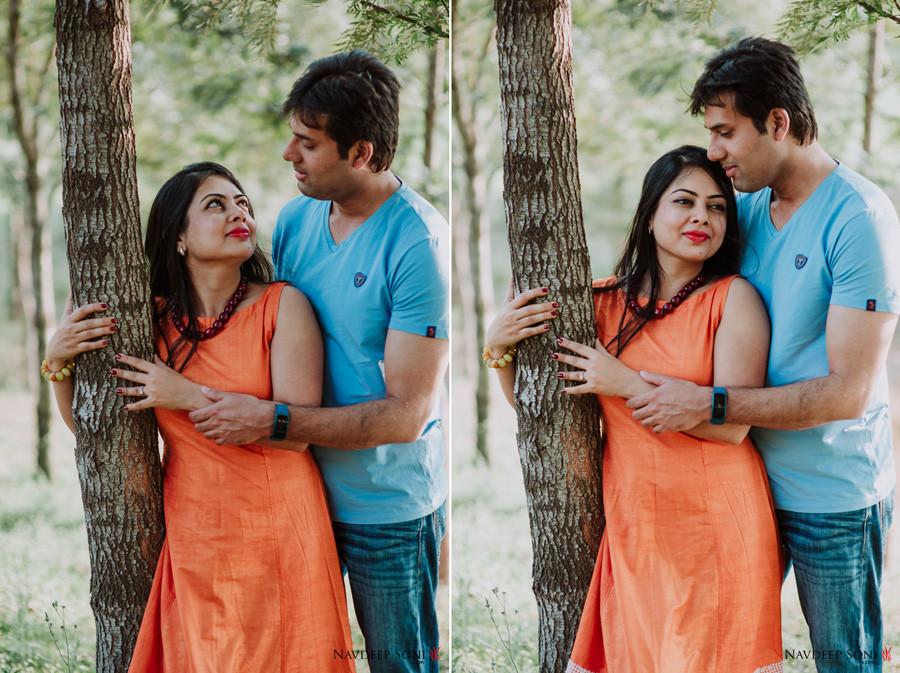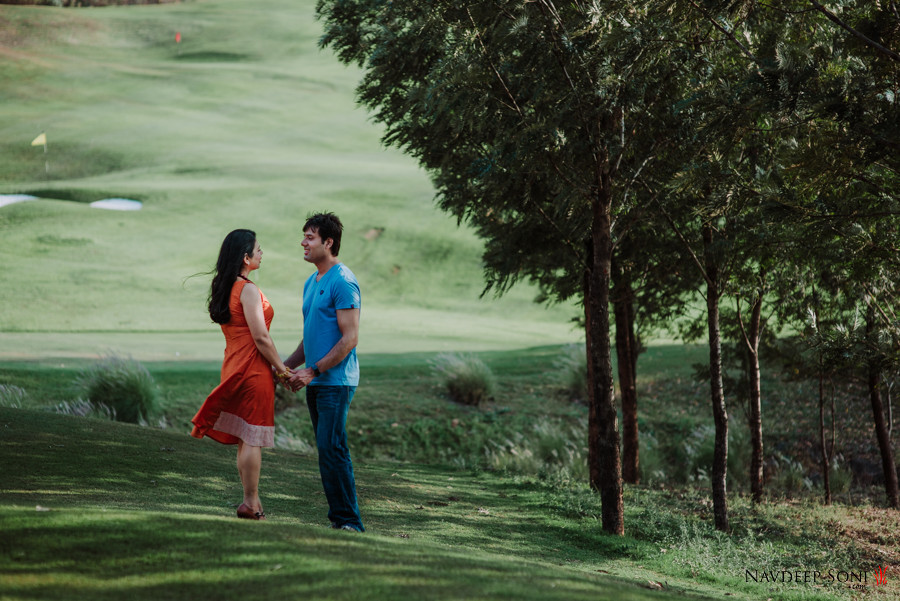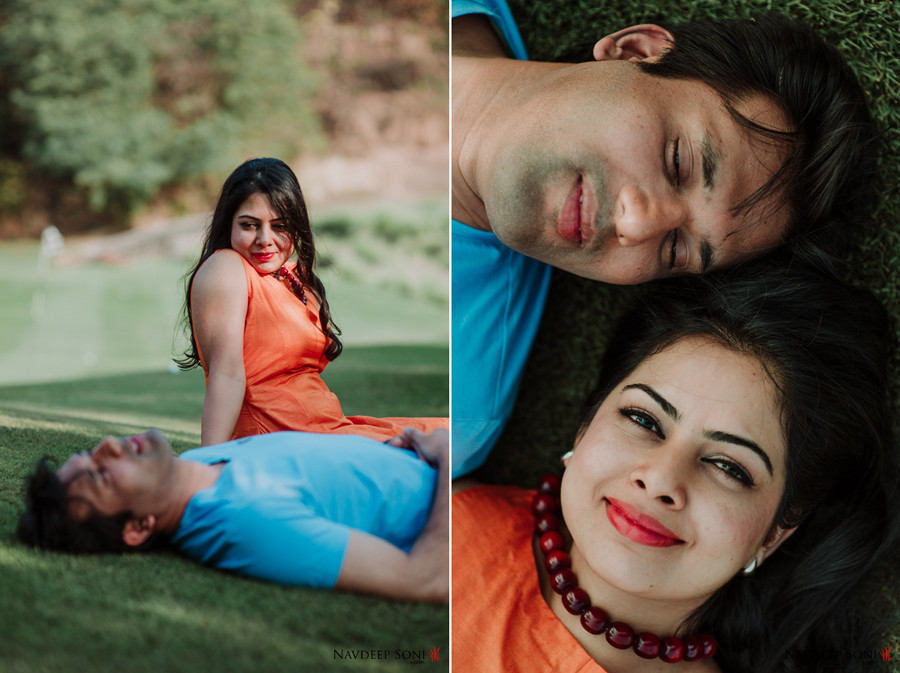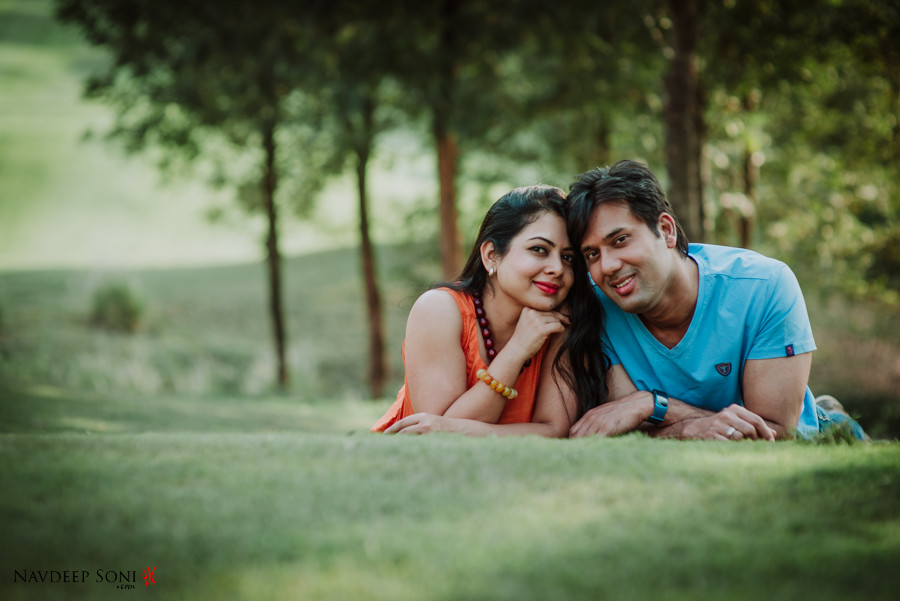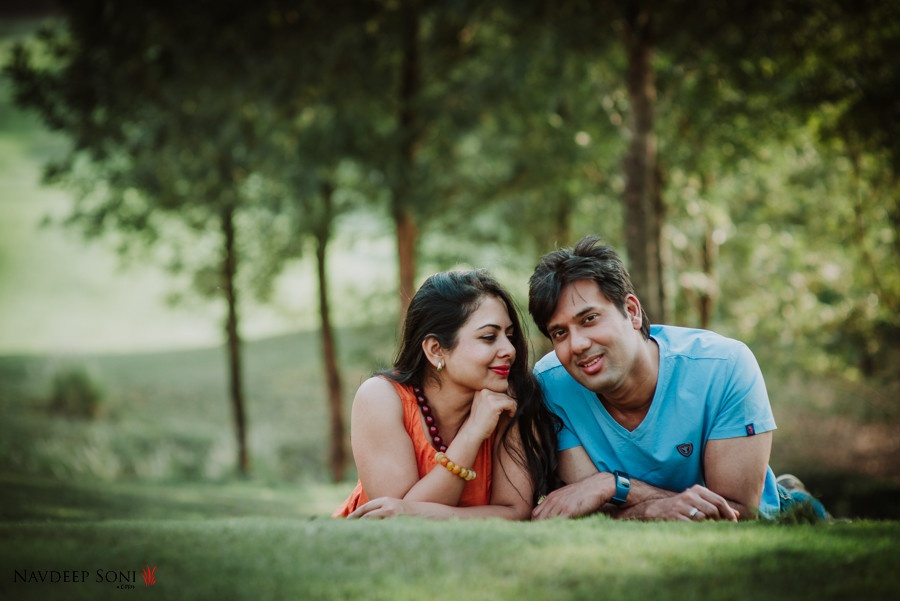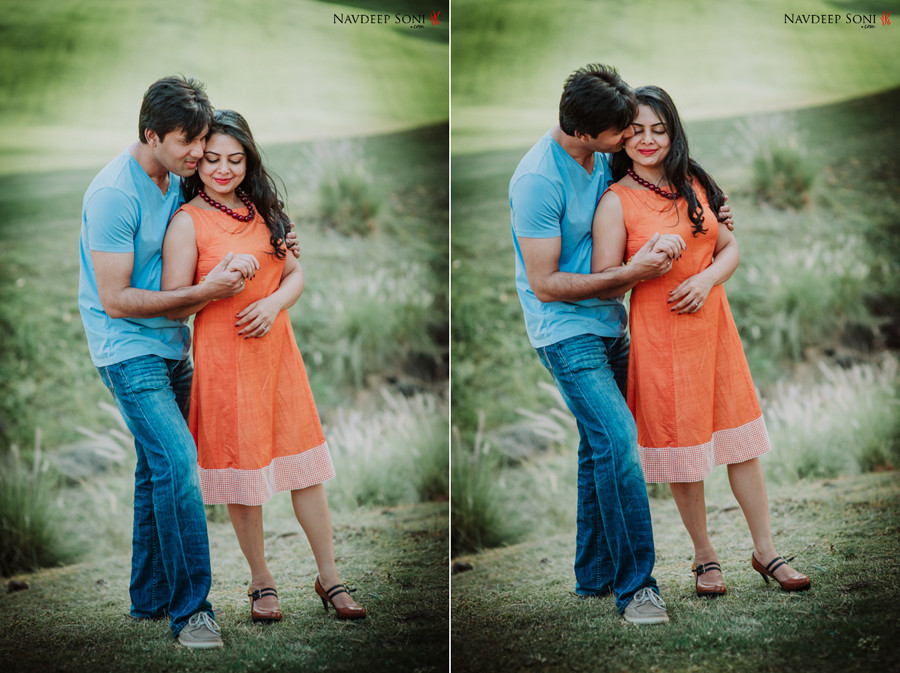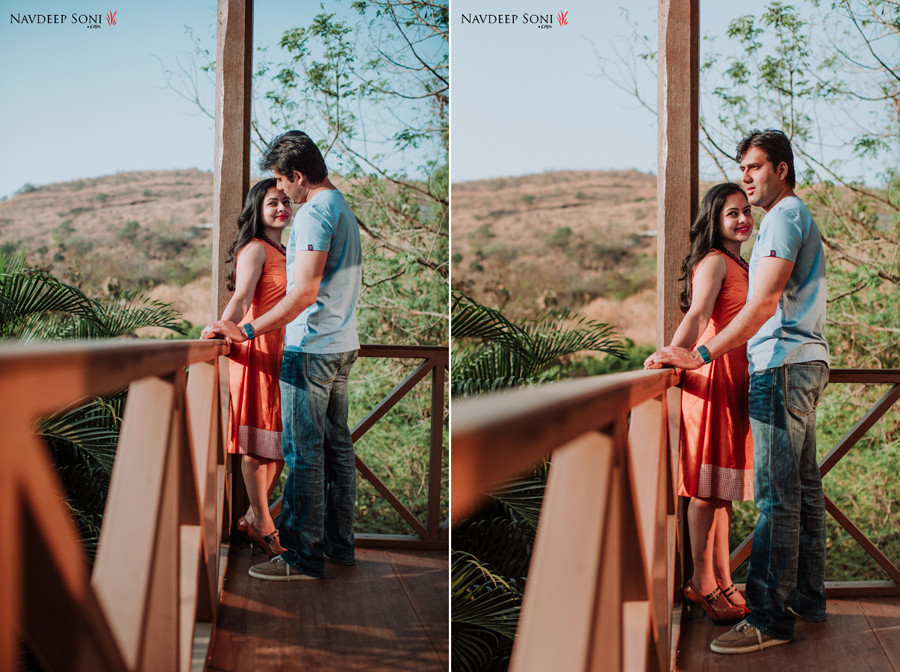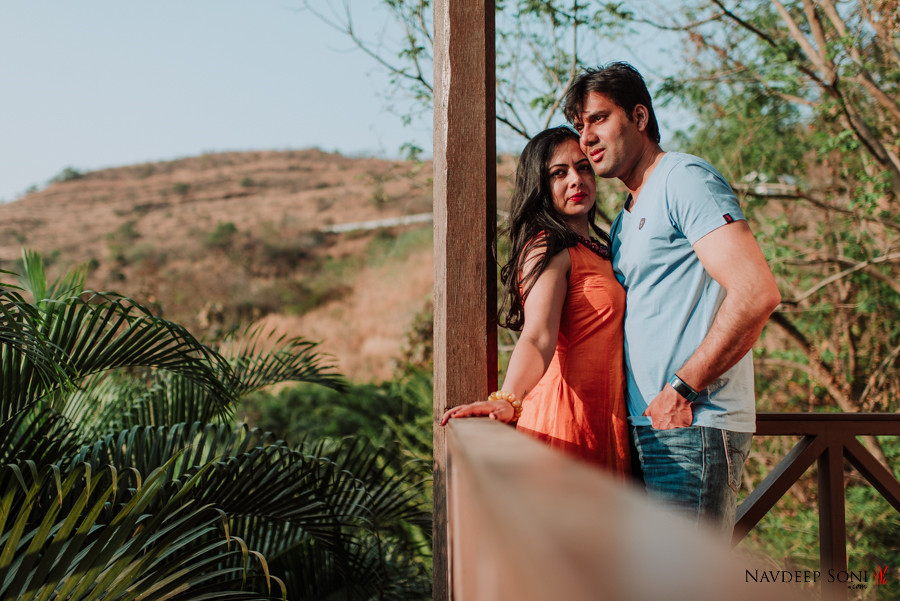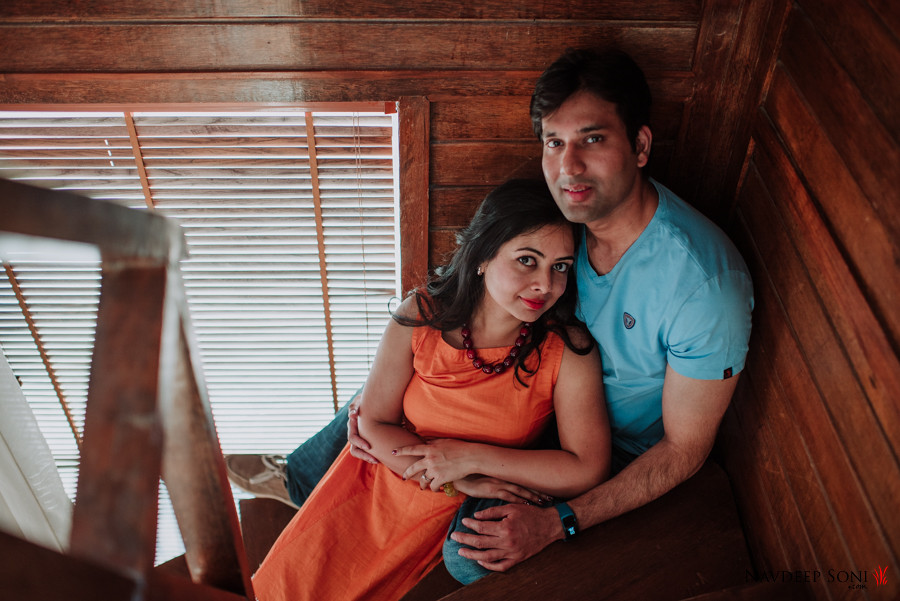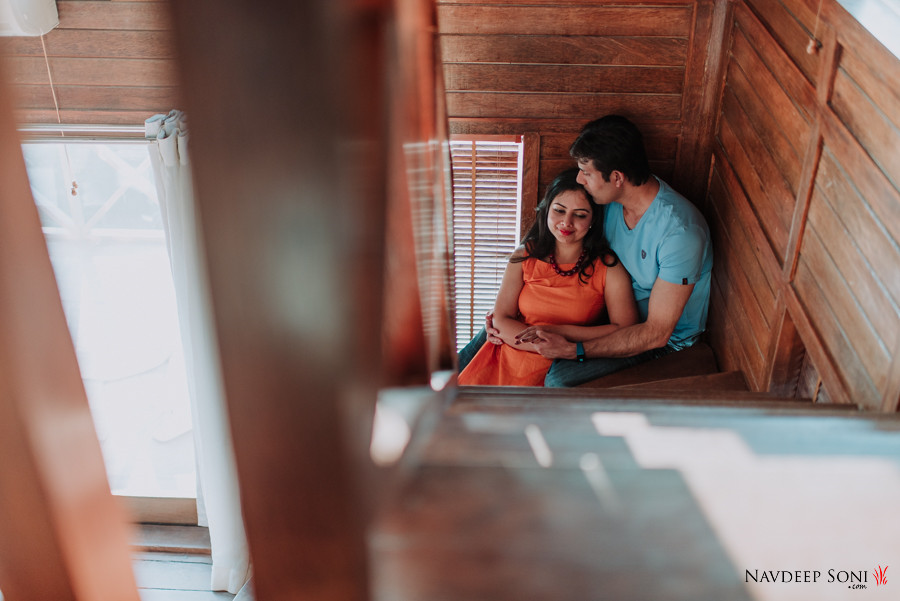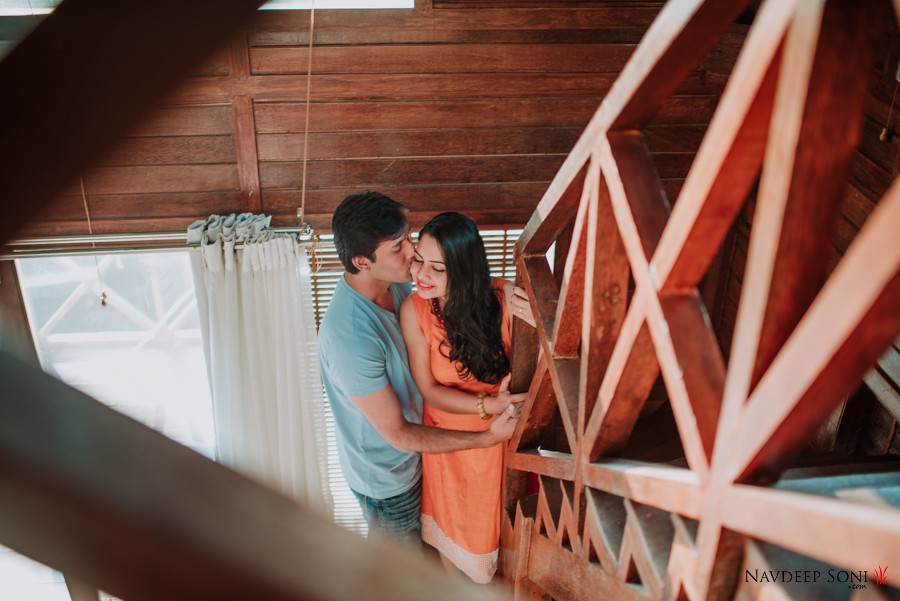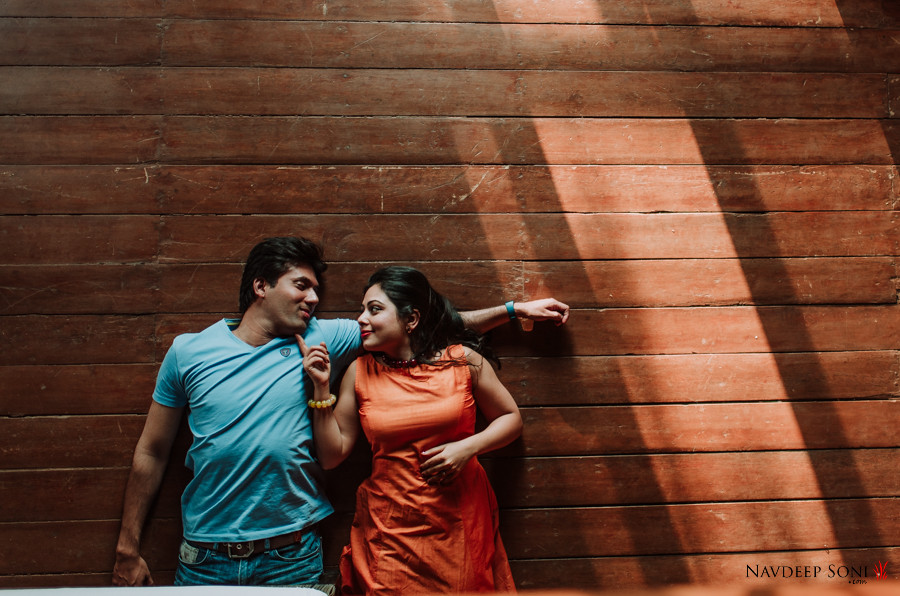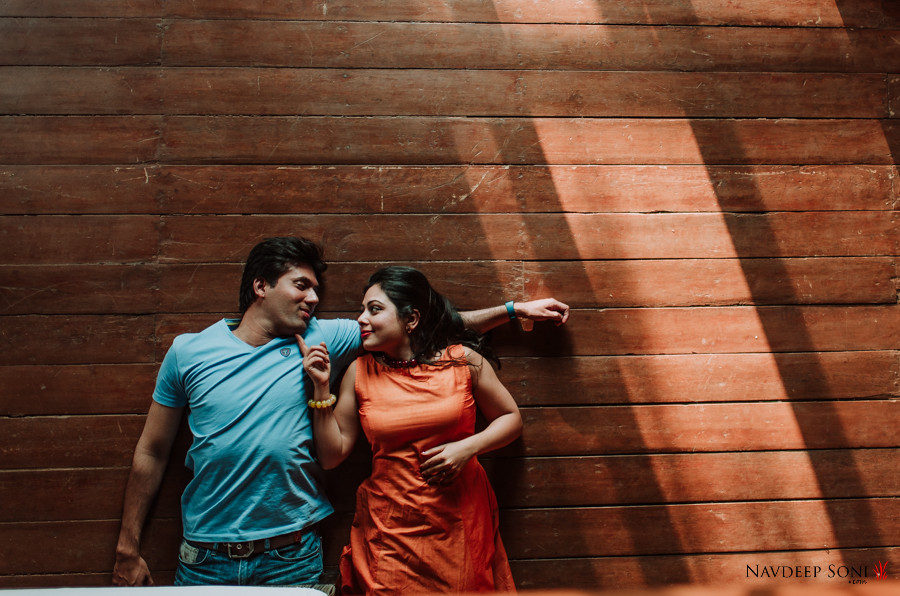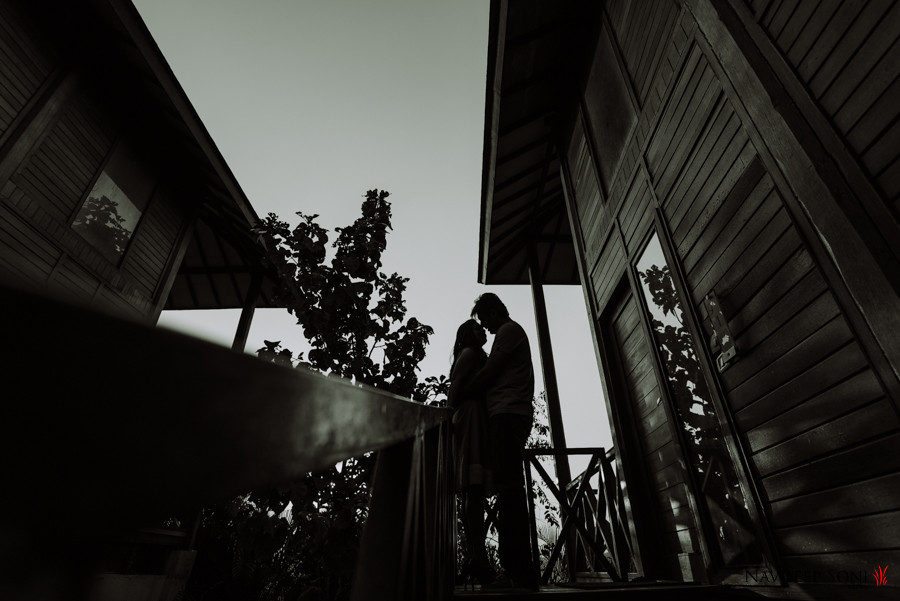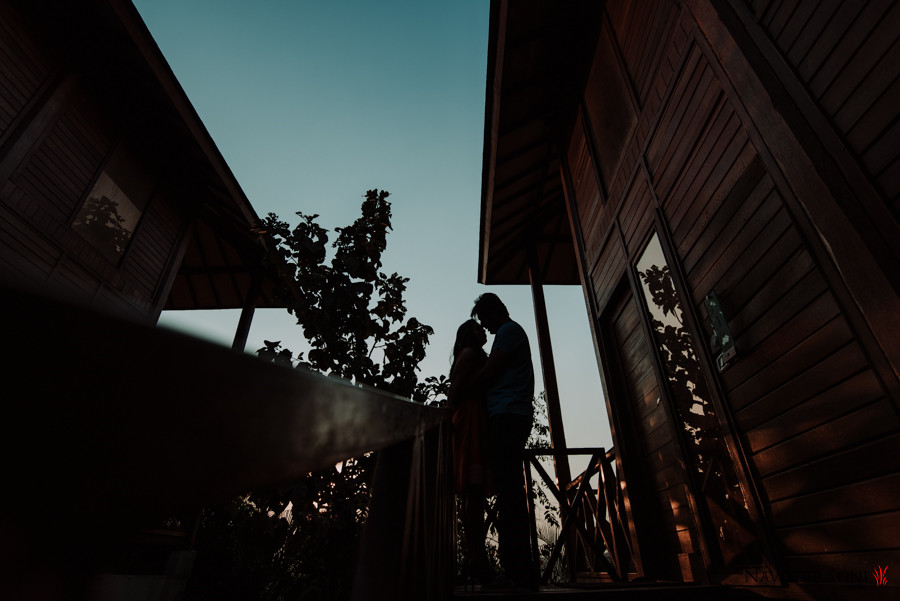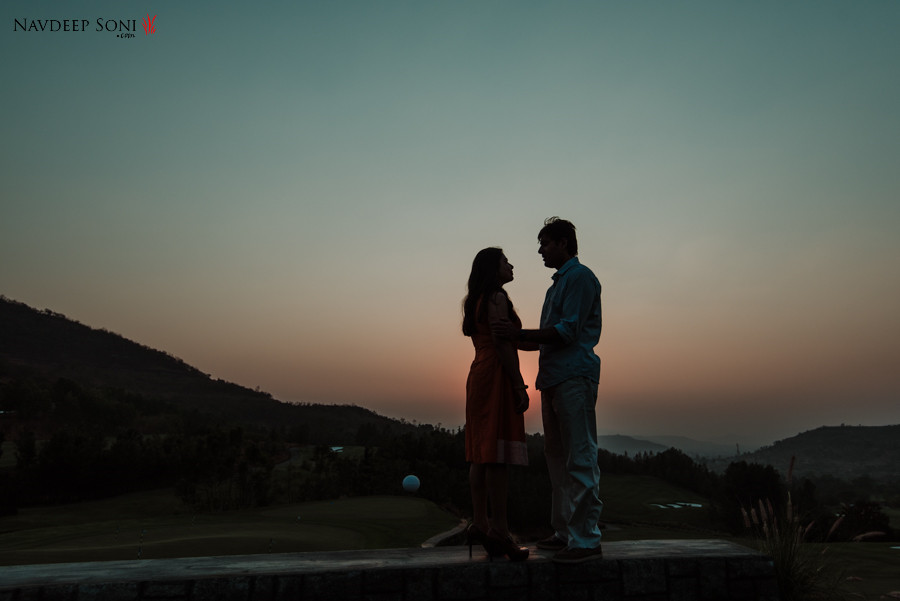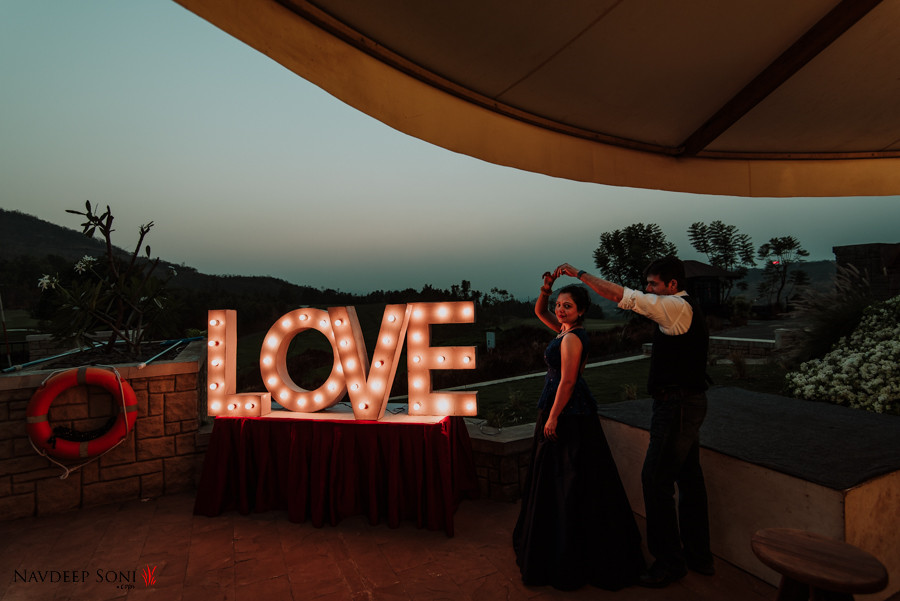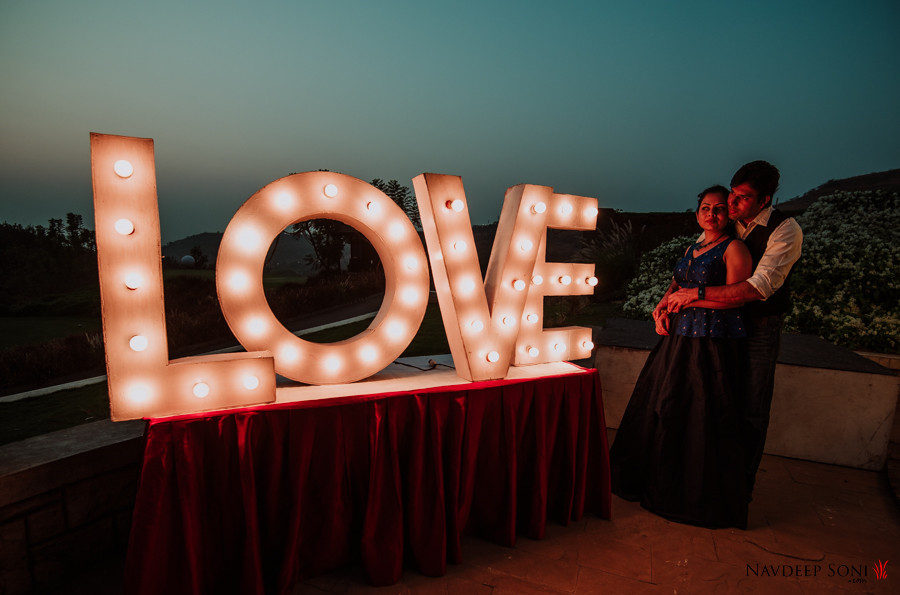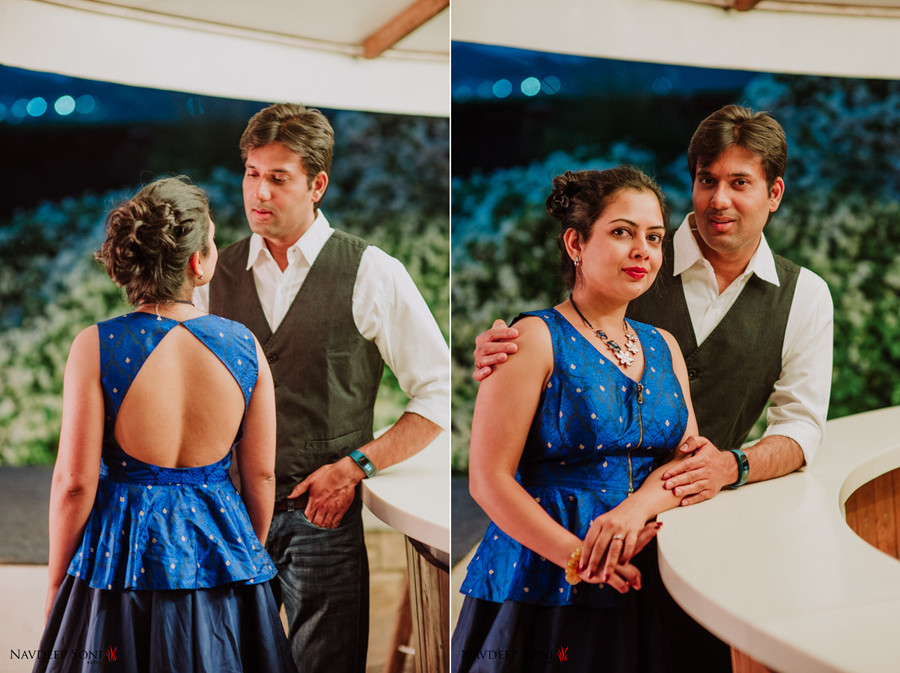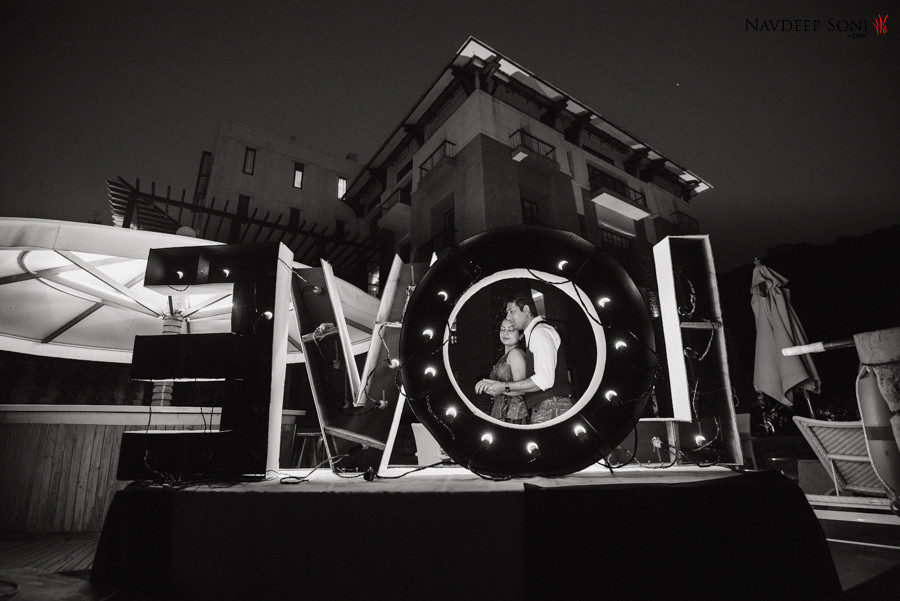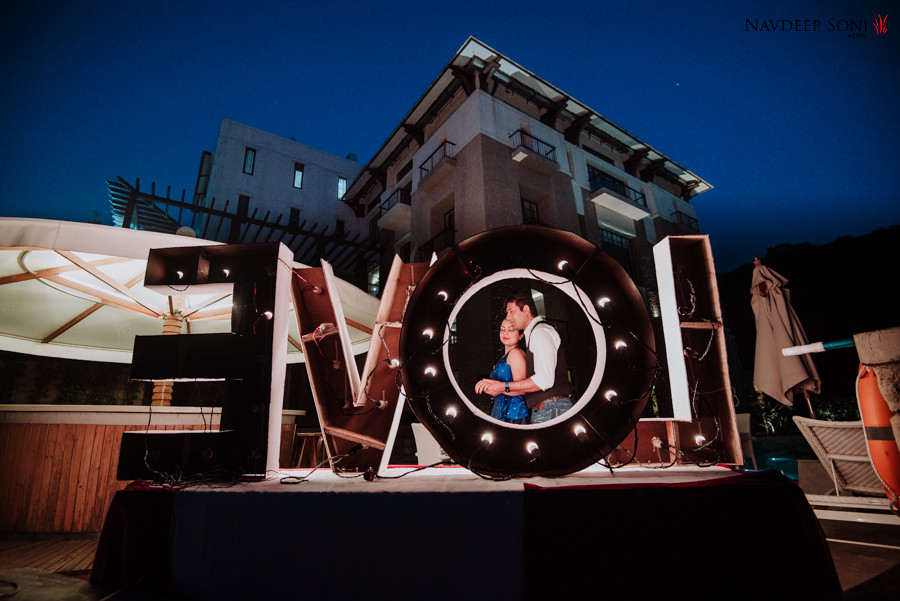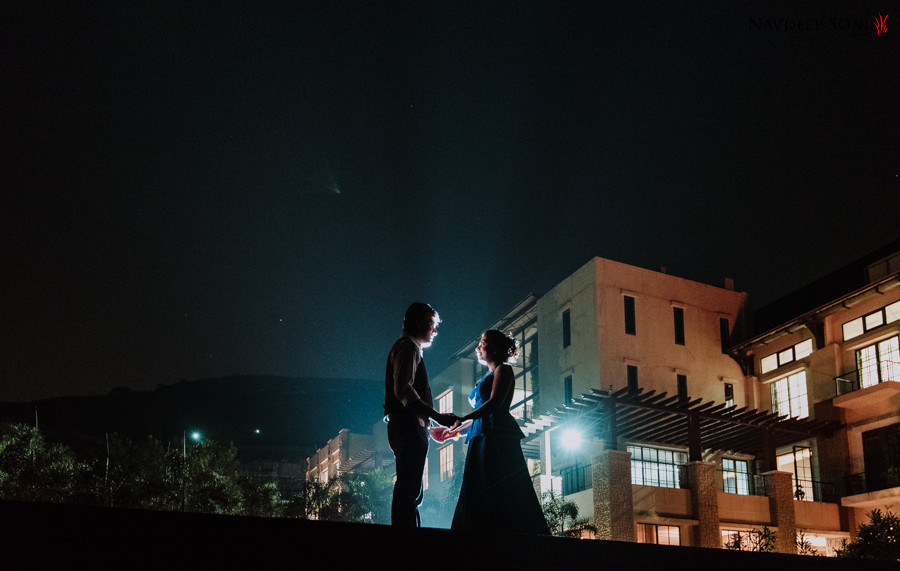 Stylized Pre Wedding Couple Shoot – Oxford Golf Club Resort Pune