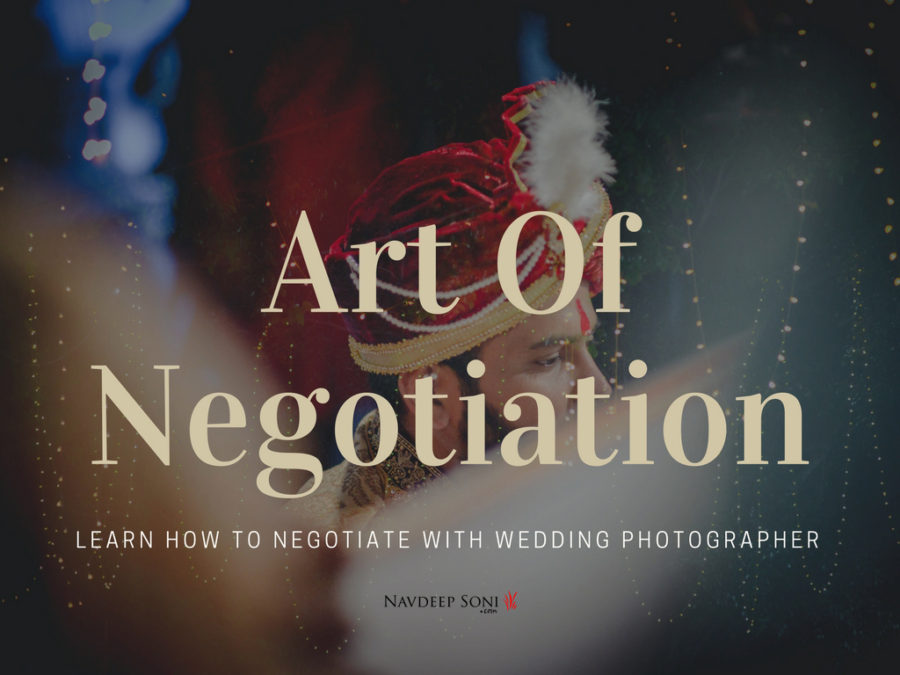 Do wedding photographers negotiate pricing?
Yes, they do. You need to reflect that you value good photography and you are not looking for a cheapest wedding photographer.
Can you negotiate wedding photography prices?
Yes you can but negotiation is an art. It is not a your right 🙂 Lot of photographers are willing to negotiate when they meet interesting couples. Are you the one?
I am on a budget. How do I negotiate with my favorite wedding photographer?
It is tricky if there is a huge gap between your budget and the pricing of the photographer. Negotiation is effective when both parties feel they are gaining something.
Let us elaborate how can you negotiate with wedding photographers
We all like great deals. Whether it is haggling with the street vendor or negotiating in big shops for the best price on a new gadget we are eyeing.
I have to admit, I have done this too and can understand when someone calls me to capture their wedding and looks to get the best out of the offer.
But many negotiations fall through. Some because the approaching couple does not value photography as an art but just a service so haggling turns a little bit too much. Some because they feel they are entitled to have a "discount" because of the notion that the actual price is never the right price.
Believe me, negotiation is a skill and when you acquire that, valuing the artistic mind of the person on the other end, in this case a photographer, is also equally important.
While you are looking for the best price, I am out here to give you the best too, but not at the cost of losing my interest in the wedding. Let me try and decode it from the wedding photographer's point of view.
Though there is no price tag on the creativity, most photographers have packages listed down on their websites that define what is acceptable. Alternatively, wedding photographers have wedding brochures that have wedding packages. It gives you a clue into the starting price, the ballpark figure of the coverage you are looking for, and what might be way beyond you as well as the photographer's limit.
But mind you, the packages are never completely fixed. They can be customized, tweaked, and made to fit your needs. So essentially, they are a window giving you a sneak peek to help you decide whether to knock the door or not, to save efforts on both sides.
As it is important for any artist to be invested in the project, same is true for a wedding photographer too.
If you think you are a hard negotiator and will be able to bring the prices down by pushing repeatedly, in most likely situations, you will end up reducing the interest level of the photographer as he will start getting a feeling that he has compromised. I would rather not take a project than just do it for the business of it.
Compromise does not lead to best results.
Solution
Compromise leads to an arrangement that may turn into a mediocre one. And who wants such an arrangement? The situation should be win-win for both so that you are happy paying and the photographer is happy to offer his or her expertise.
Not every item that has a price attached to it has to have a discount. Good photographers do not inflate their prices. They quote what they are actually looking for. So approach them with this sensibility in your mind.
Open up to the possibility that you are being offered an experience. Modern day wedding photography is truly an experience if you are with a right artist.
The candid wedding photographer should be a happy presence on your best day so you are not hiring the service, you are hiring a sense of style that will come across in all the wedding pictures that you will treasure for the rest of your life.
As I often say to the couple, your wedding pictures will always have my name associated with it. This is how few photographers feel deeply about their work.