Once in a while, you get an opportunity to do an outdoor couple shoot in an offbeat location.
Akvile and Naveen were getting married at the native place of Naveen in a small town named Namakkal in Tamil Nadu ( South India ). A town not very far from Chennai so ideally it was an opportunity for wedding photographers in Chennai to shoot the wedding.
Read: Do you know about Shashti Abda Poorthi ritual?
Even if you are planning a pre-wedding photoshoot in Coimbatore, I would suggest driving down to Kolli hills. It is around 200kms from Coimbatore via road.
Also if you are looking for a location for an outdoor photoshoot in Chennai. You can travel to these hills. It will be worth the effort of traveling 360kms.
Even the journey was quite exciting as I reached Namakkal via Trichy and Chennai. The return flight was through Coimbatore and Hyderabad. So it was quite a journey from Pune ( I am Pune based)
Although they were pretty much clear that the wedding will be a proper traditional Tamil temple wedding.
The couple shoot or engagement session will surely be a contemporary one with a rustic feel with a backdrop of interiors of Tamil Nadu.
Keeping it very casual and picnic sort we all decided to shoot in Kolli hills and at Naveen's farm ( not very far from Kolli hills). It was the perfect setting for me to get excited.
Big coconut trees, sunflowers, lush green bushes, warm local people, and almost no crazy crowds to disturb us.
We, along with a few of their friends from London, decided to drive down to farms in the evening where we will have a usual relaxing time away from wedding madness as well catch up on fresh coconut water and beer.
I have to admit in-spite of a big group of friends at the couple shoot session which I usually don't prefer. The friends set us free for some photos with no special requests or any interruptions.
That evening, we never really got the time to drive up-to Kolli hills as the beauty at the farm did not allow anyone of us to leave the place. Unexpectedly for everyone, we even had some local food while returning back to the hotel at a local shop on the highway.
By the time we reached our respective rooms, it was decided that the same gang is gonna complete the incomplete journey right till the Kolli hills next morning.
We started a little late in the morning and never thought there would be so much beauty before we could actually reach the top of Kolli hills.
We stopped around the coconut jungles, villages, interacting with local people and of-course clicking pictures.
All engrossed in the beauty, we lost so much time that we had to cut short and head back from the middle of the hill climb. Leaving some memories and pictures with me .. waiting for some other day to complete that journey.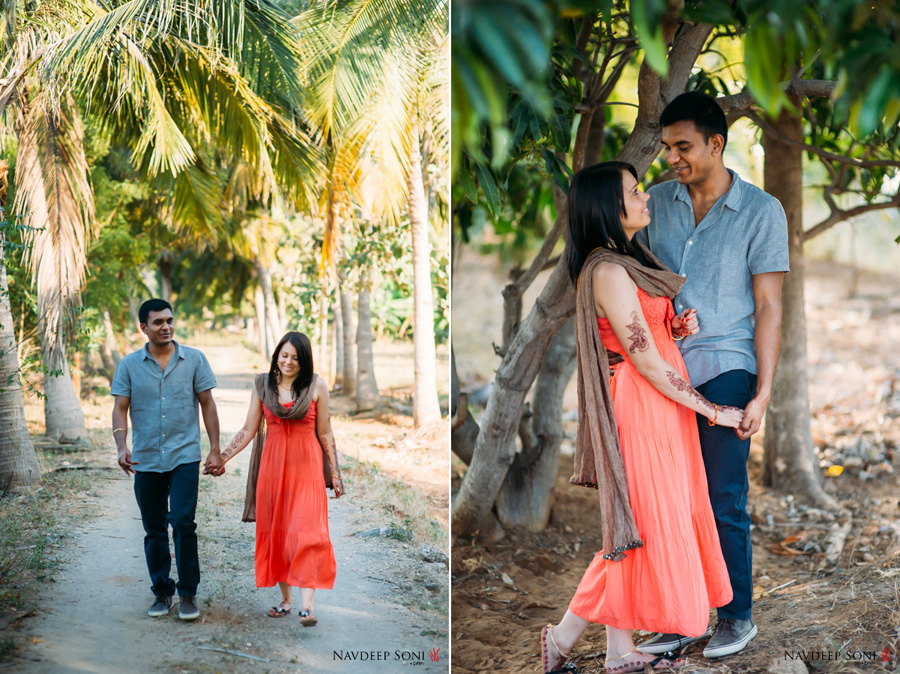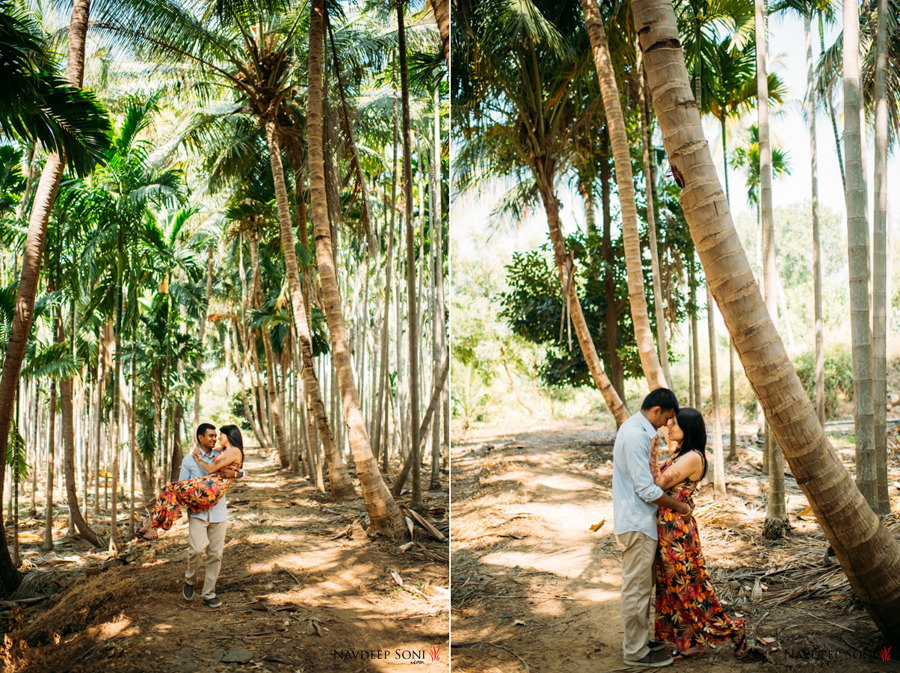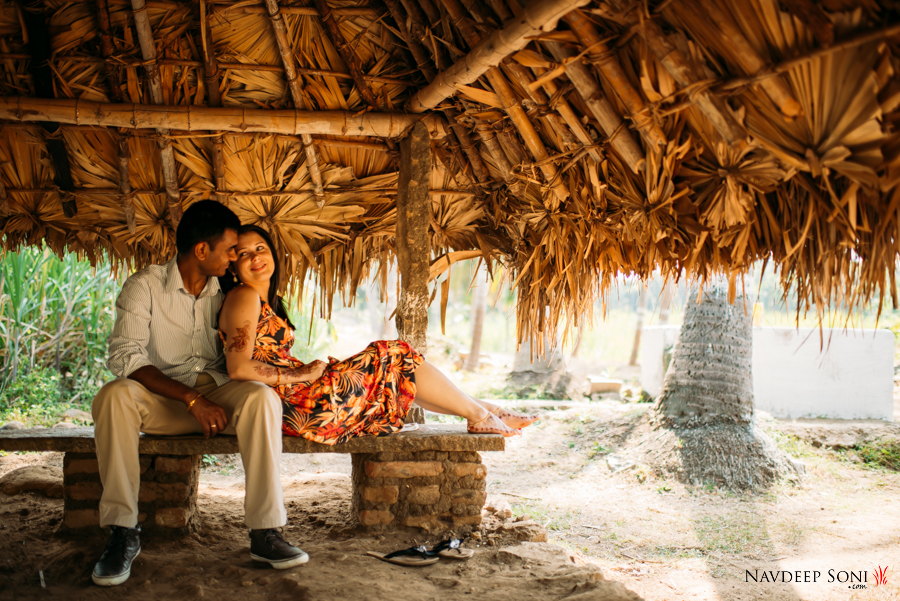 Stylized Outdoor Couple Shoot At A Farm