We are back with another wedding from FategGarh Udaipur. We have another destination wedding at FatehGarh Palace. So do check it out if you have not already.
Today it is time for a Sindhi Wedding from the hills of Udaipur. Shifa Madhvani and Nikin Patel got married in an extravagant wedding in Udaipur. And we got the opportunity to witness and capture an amazing two days.
The first day started with the arrival of the guests who were welcomed by the hospitality of Fatehgarh and traditional Rajasthani folk music. The afternoon started with mehndi in the baradari of Fatehgarh Palace. The entire mehndi theme was quite vibrant with pink, orange, and yellow being the main colors. The upside umbrellas added a different dimension to the mehndi decor. Rajasthani puppets and dolls added the Rajasthani rajwada feel to the mehndi venue.
Evening sangeet was a step up from what we saw at mehndi. Imagine a Moroccan themed sangeet. Yes, it was an exquisite pink Moroccan theme decor.
Just check out the pictures below. You will love it. To add to this beautiful sangeet was performances by legendary Mame Khan.
The next day the morning started a little late with champagne brunch around the pool area. The decor was soothing to the eyes and the mood. The entire place was done with white lily flowers and wooden crates with some empty bottles and mason jars around.
Later in the day, wedding festivities started at upper baradari. The decor included white drapes with pink, red and white flowers. The mandap was decorated with white Mashrabiya pillars and large floral chandeliers.
Shifa looked gorgeous in a Sabyasachi lehenga. Other dresses worn by Shifa are below.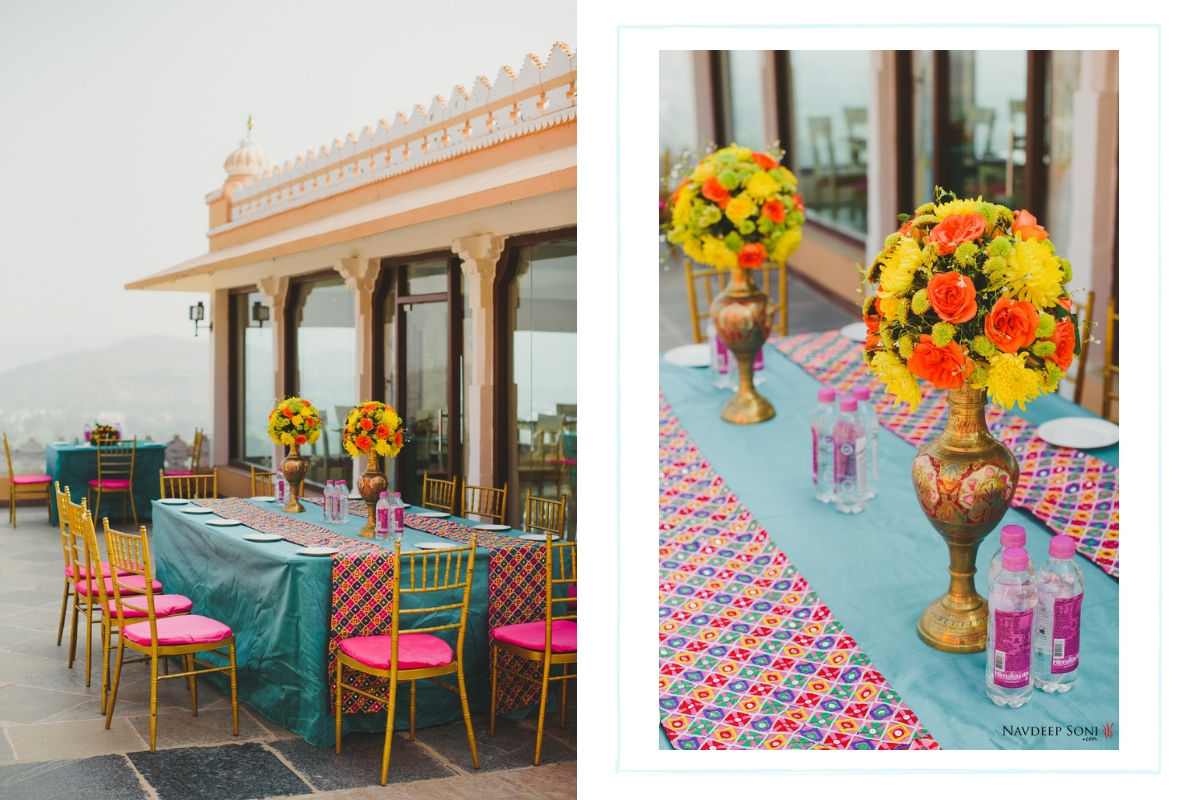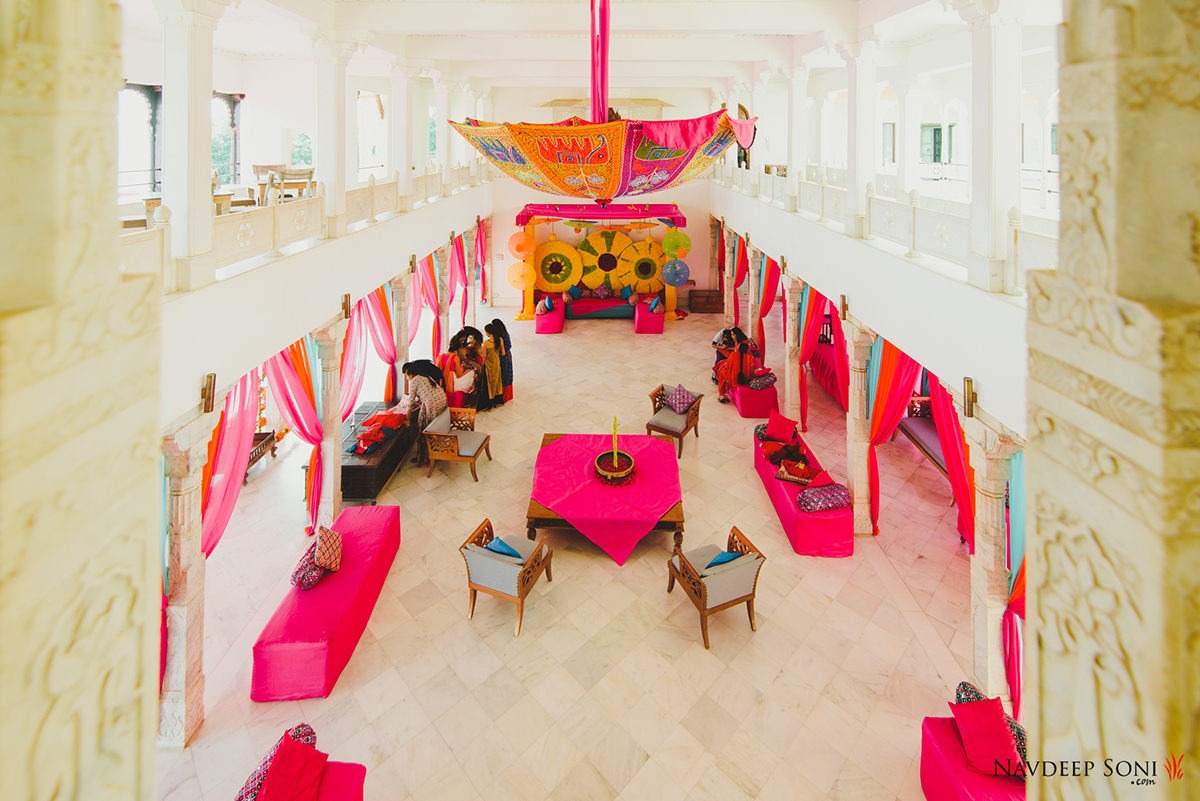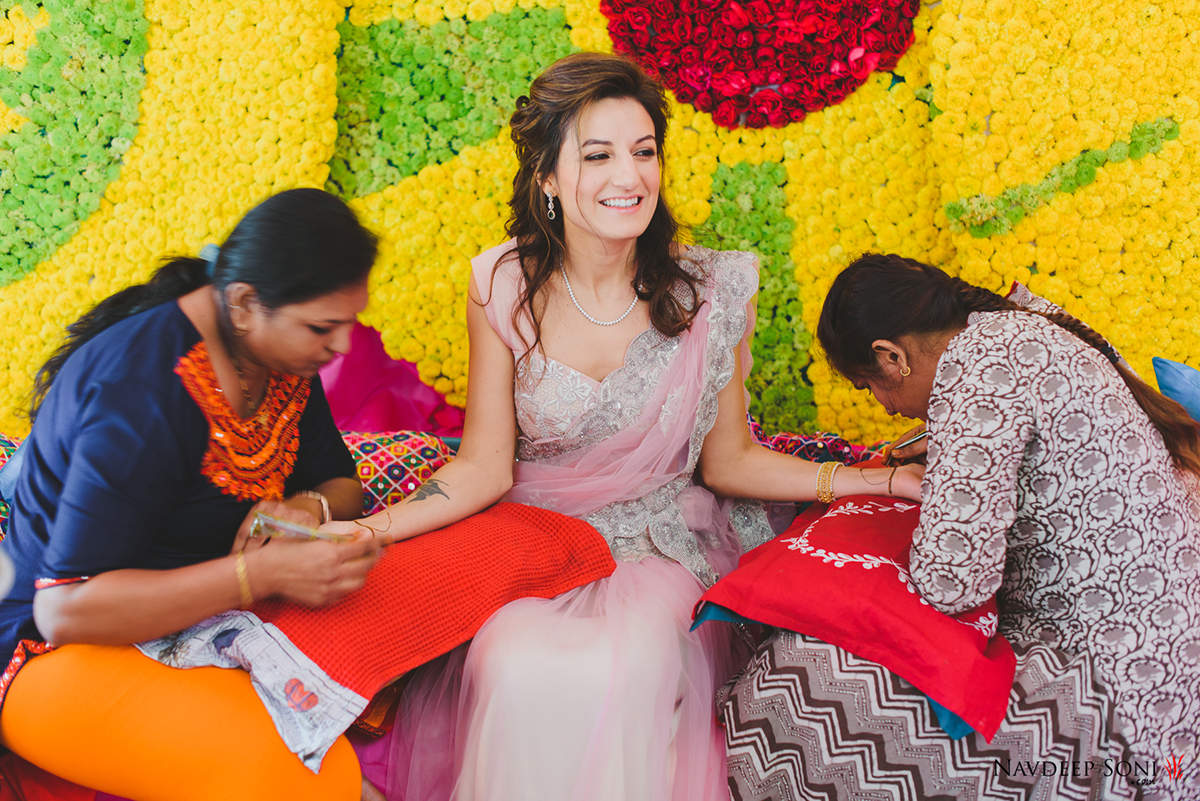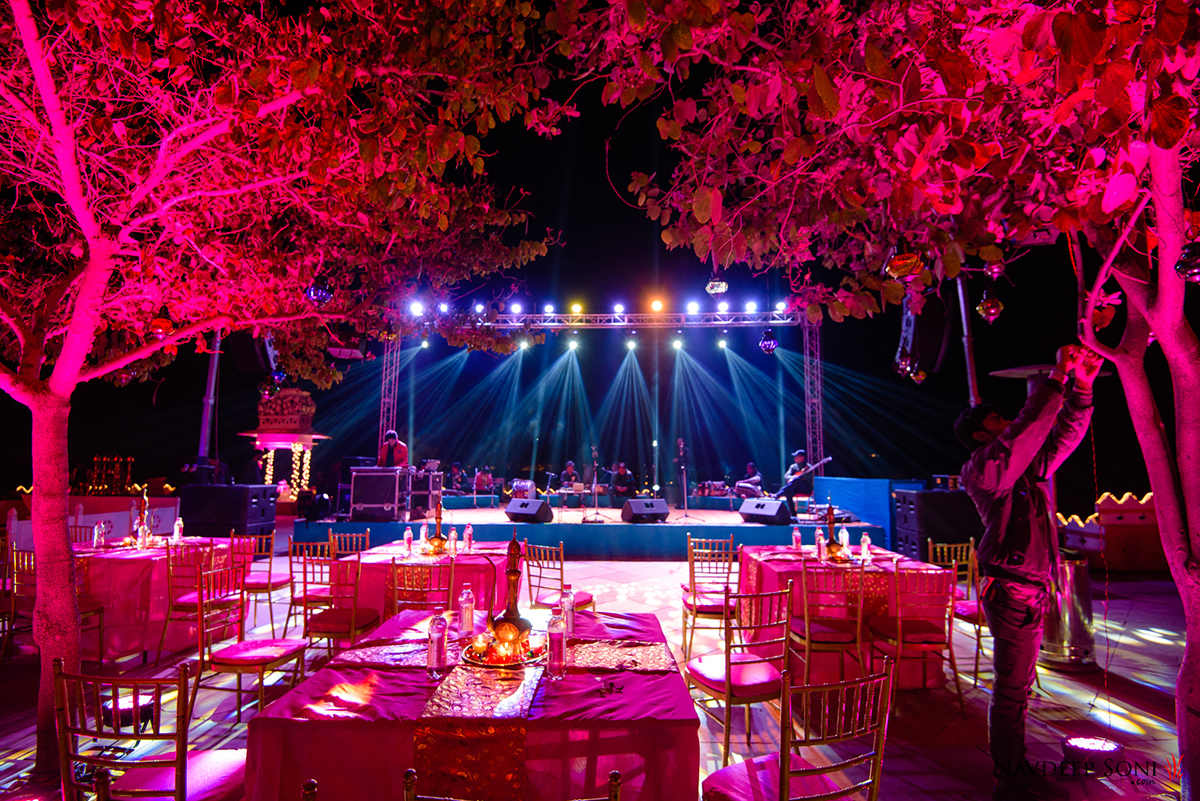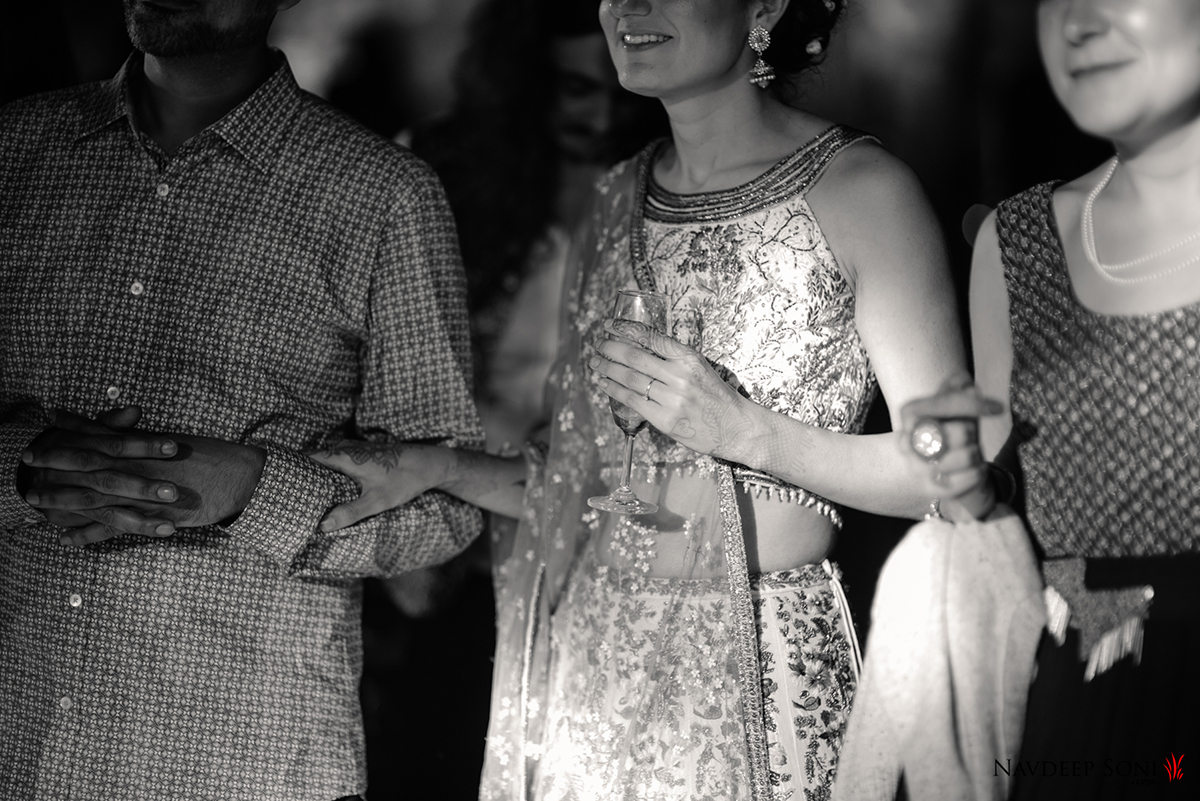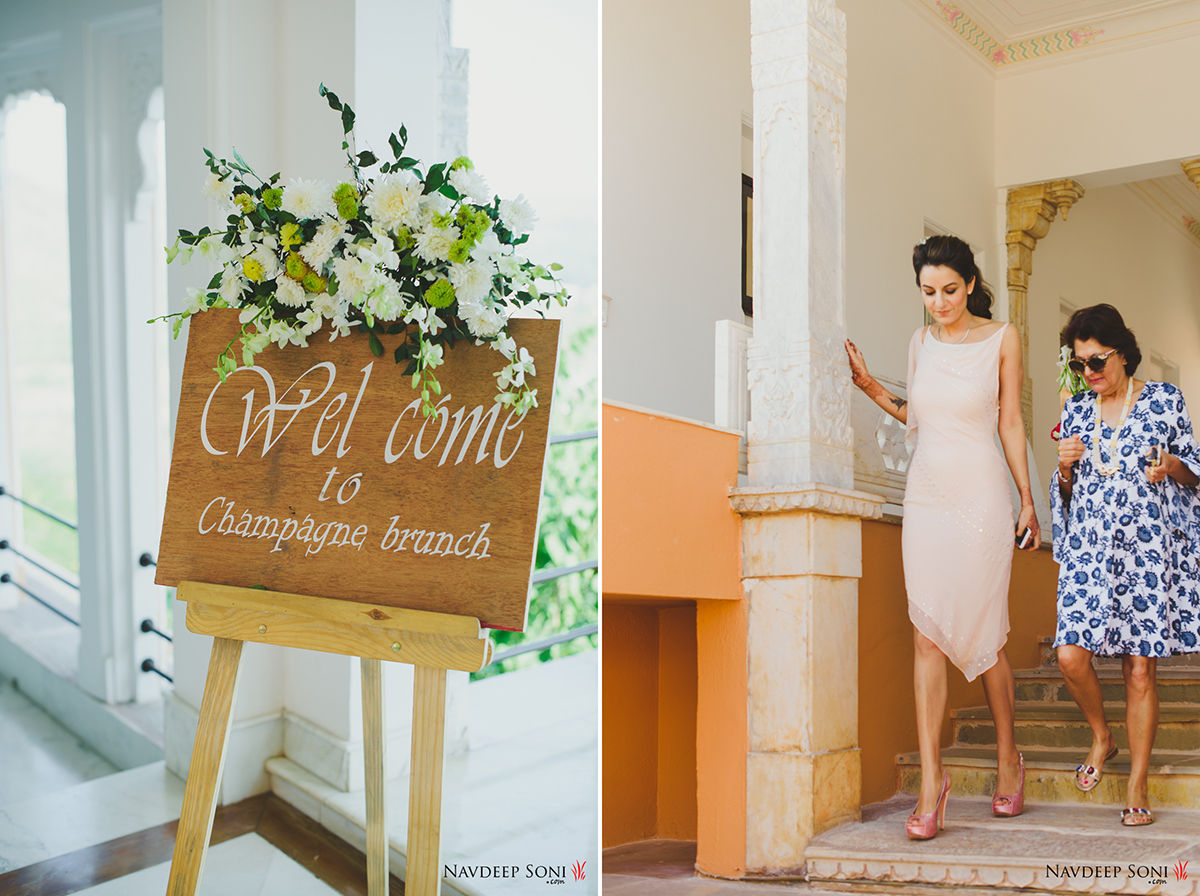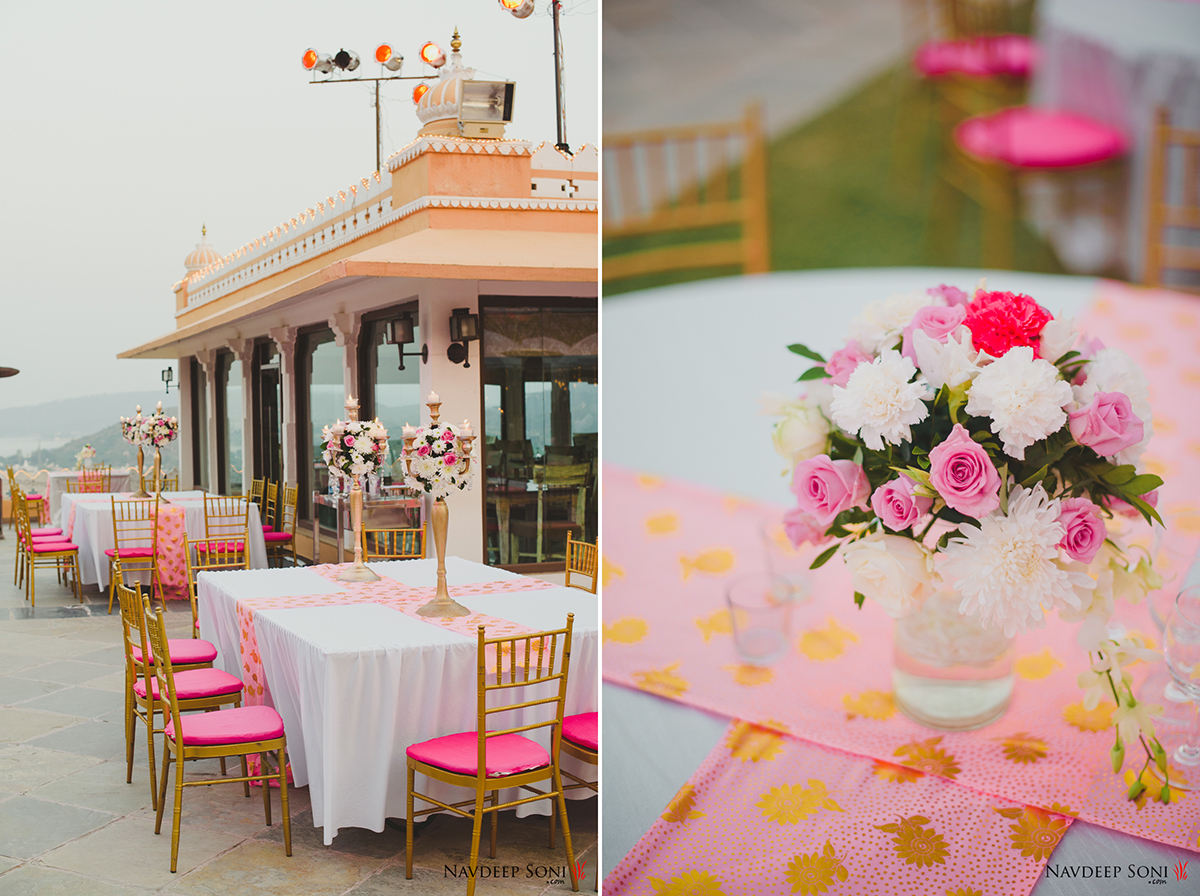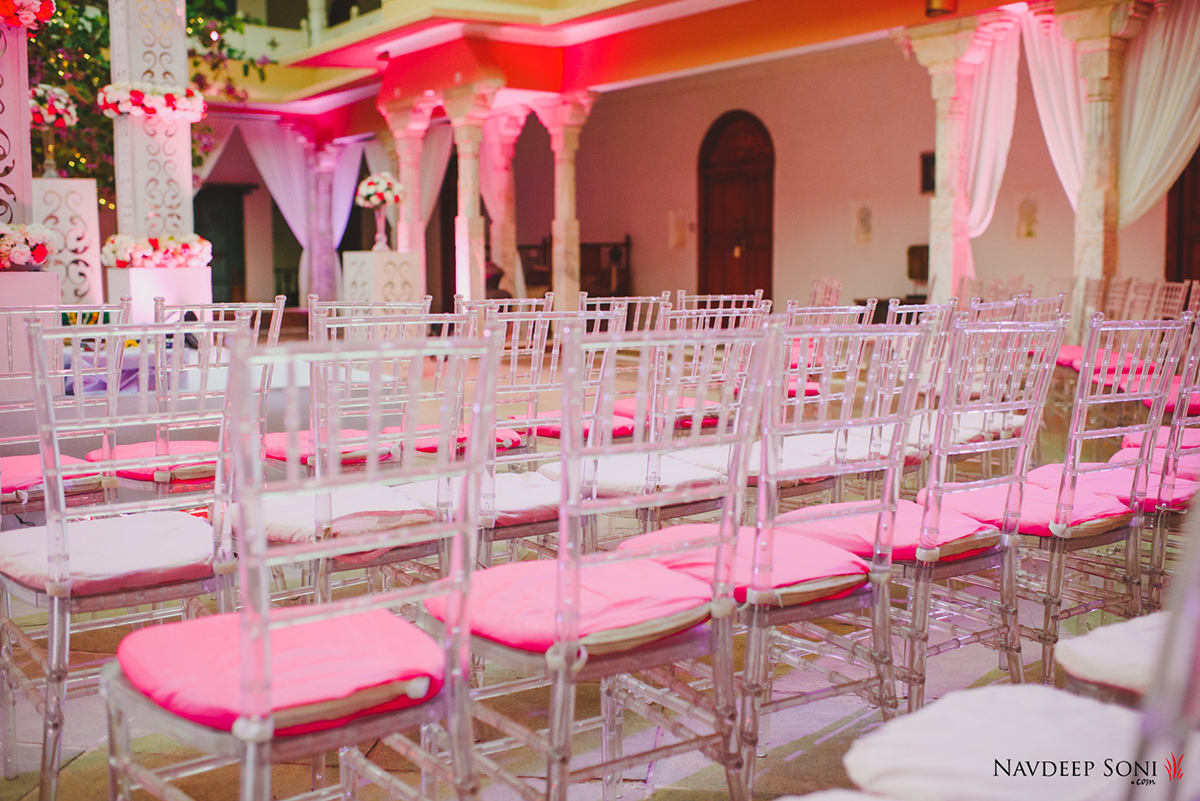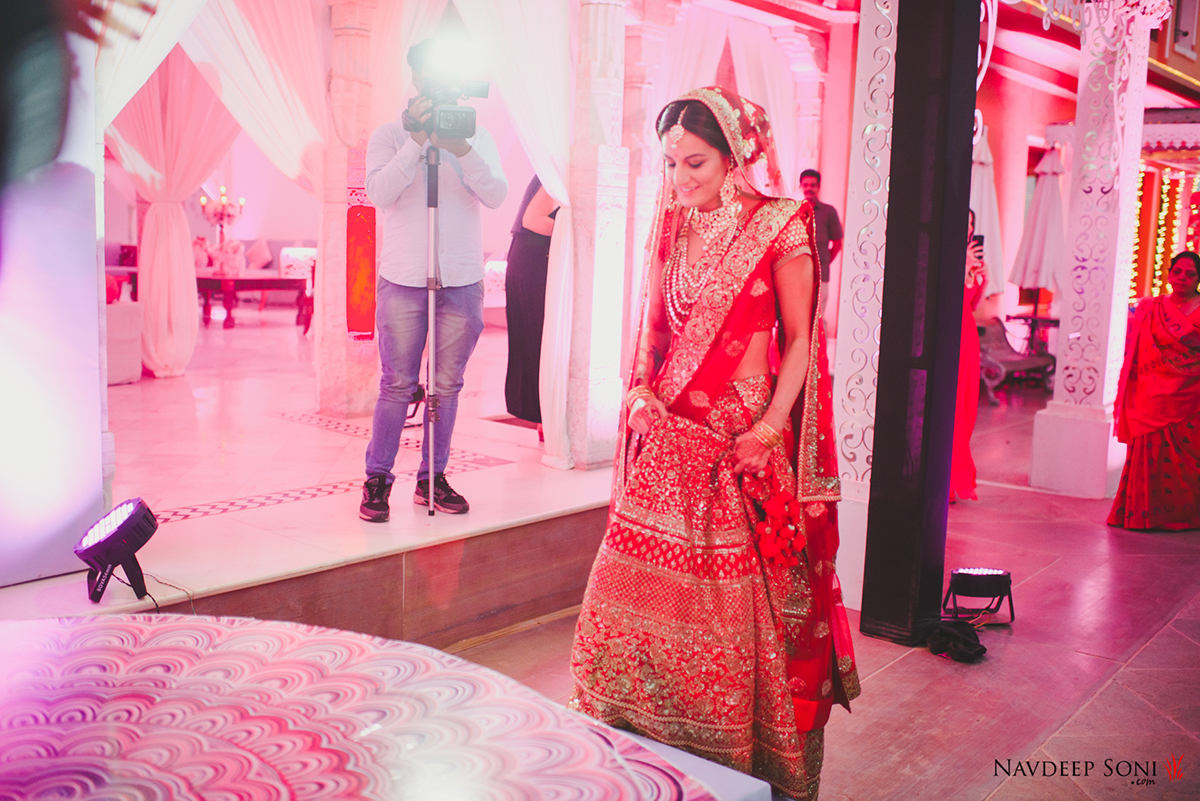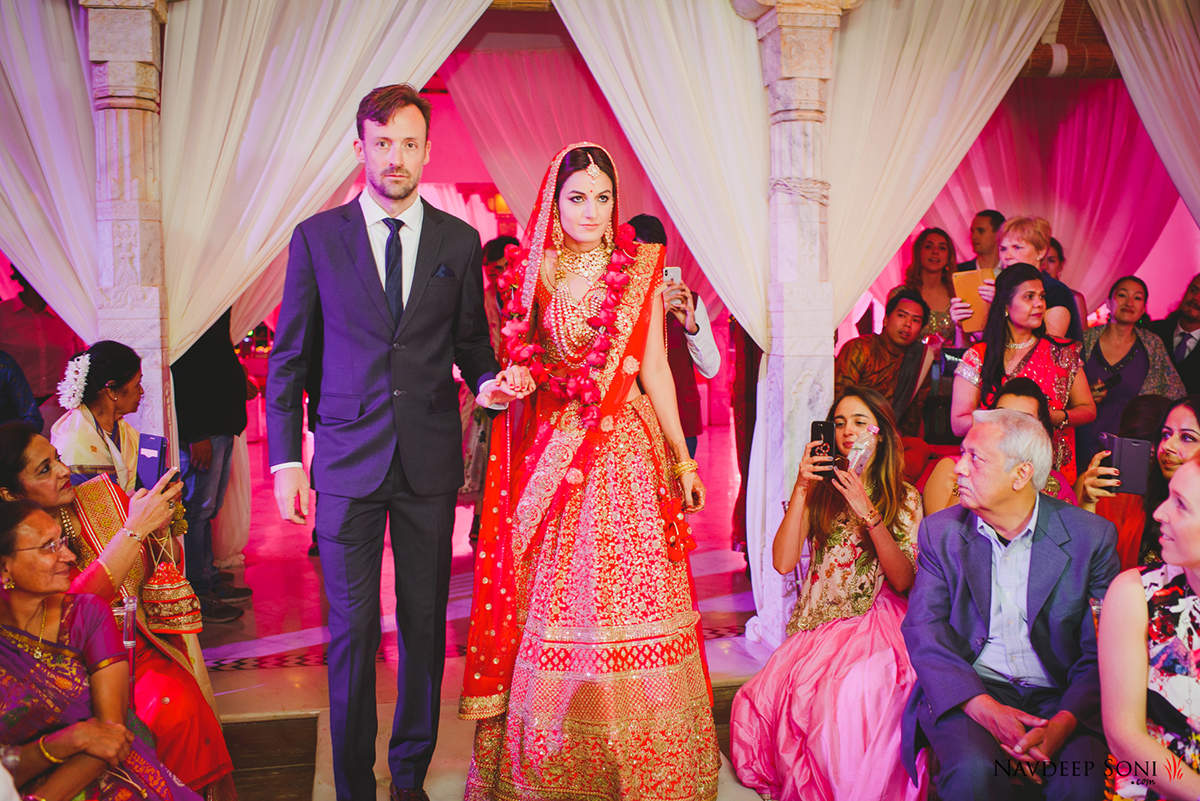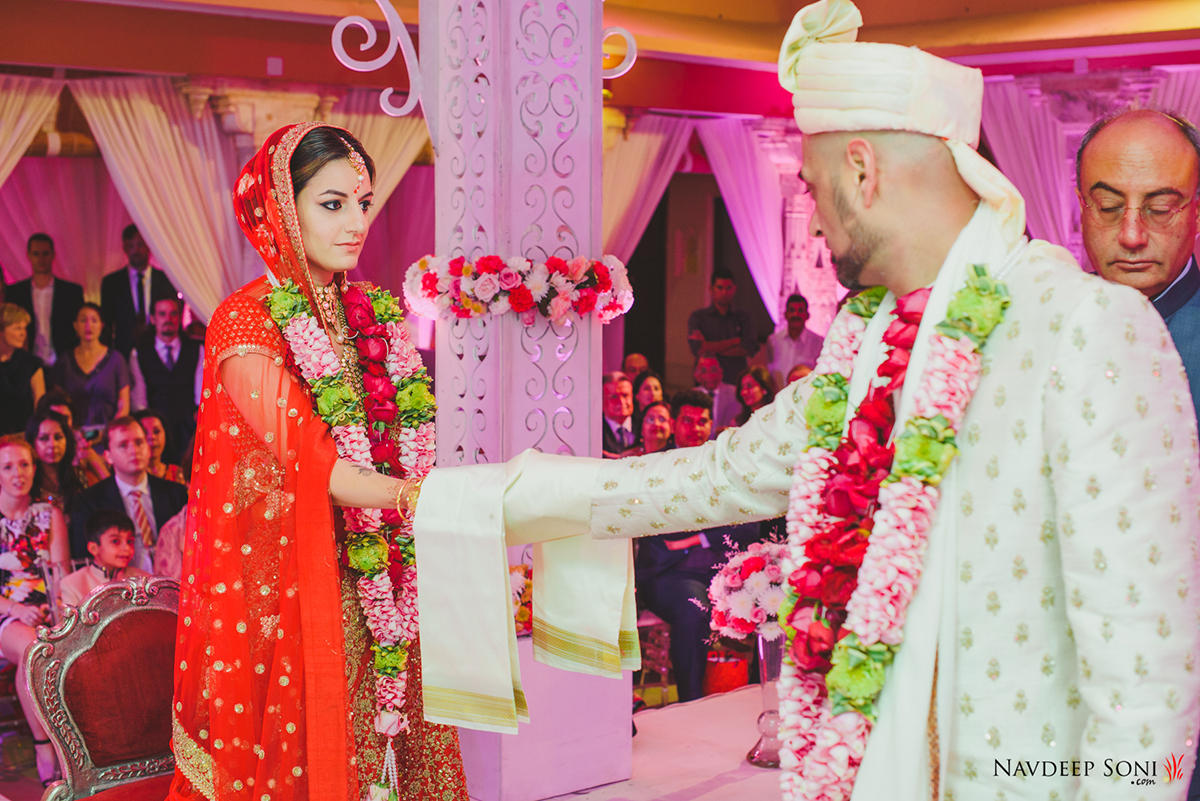 Sindhi Destination Wedding in Udaipur