Richa and Prateek wanted a blend of a romantic and stylized pre-wedding shoot at Lavasa, Pune. But a short phone conversation was enough to convince them of something different. So they decided to have something offbeat yet contemporary and romantic. Here are a few pictures from the lifestyle pre-wedding shoot at Sula Vineyards, Nashik.

Both of them were getting married in Bhopal. They had been following my work for some time and wanted to shoot their wedding and pre-wedding shoot. They had seen my Lavasa prewedding shoot and wanted to emulate that. Same location, same style. Yeah, that sounds okay. But it doesn't challenge the wedding photographer in me.
And it is just not about me. I always wonder, why you would follow something when you can hire a photographer who can bring your own chemistry in pictures. Why not create something which is new and you as a couple.
How we ended up Planning Pre-Wedding Shoot at Sula?
They were so keen on replicating Lavasa's shoot that they were traveling from Bangalore/Mumbai to Pune for their prewedding. They were working in Bangalore and Mumbai.
I sketched the plan for a vineyard prewedding shoot. Although it crossed the initial budget they had set for Lavasa but they were hooked to this new idea.
I planned everything from what to wear and when to wear it. I planned a two-day shoot for Sula. Half a day travel from Pune to Nashik. An evening session on the same day followed by some experimental night shots.
Then the next day we had another photography session in the morning. We used two locations for the shoot Sula Vineyards as well as Beyond by Sula.
How much did Sula pre-wedding package cost?
The location charges for the shoot were Rs.10,000 + complimentary bottle of wine. The stay charges at Beyond by Sula are as per actual.
If you are planning your pre-wedding shoot. Shape it up like a mini holiday and add your pre-wedding shoot into it. Just keep it fun and stress-free!
Some Common FAQ
Which is the best location for a romantic shoot in Nashik?
We recommend Sula Vineyard. It is a well-maintained property and is the biggest vineyard in Nashik. It has a beautiful resort nearby. Check our pictures.
How much does Sula charges for a pre-wedding shoot?
Sula charges around Rs.10,000 plus a complimentary wine bottle for the couple. The amount can be paid directly to Sula.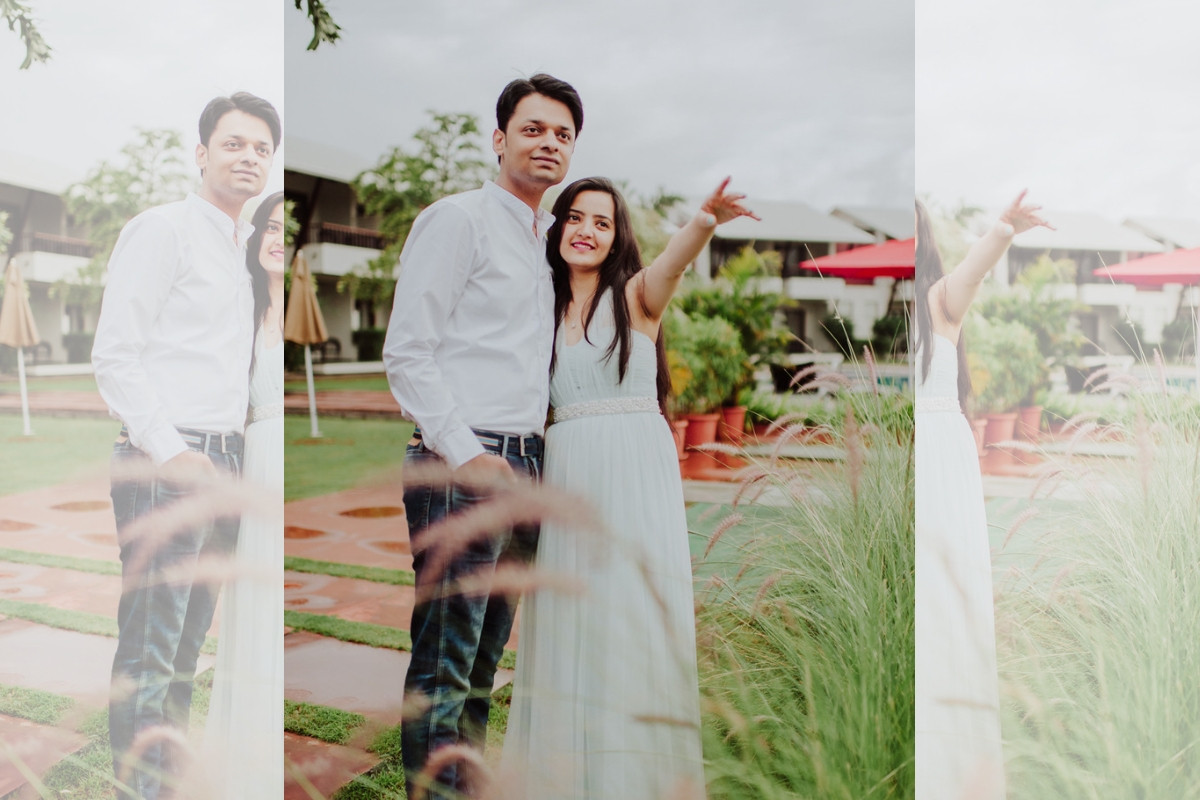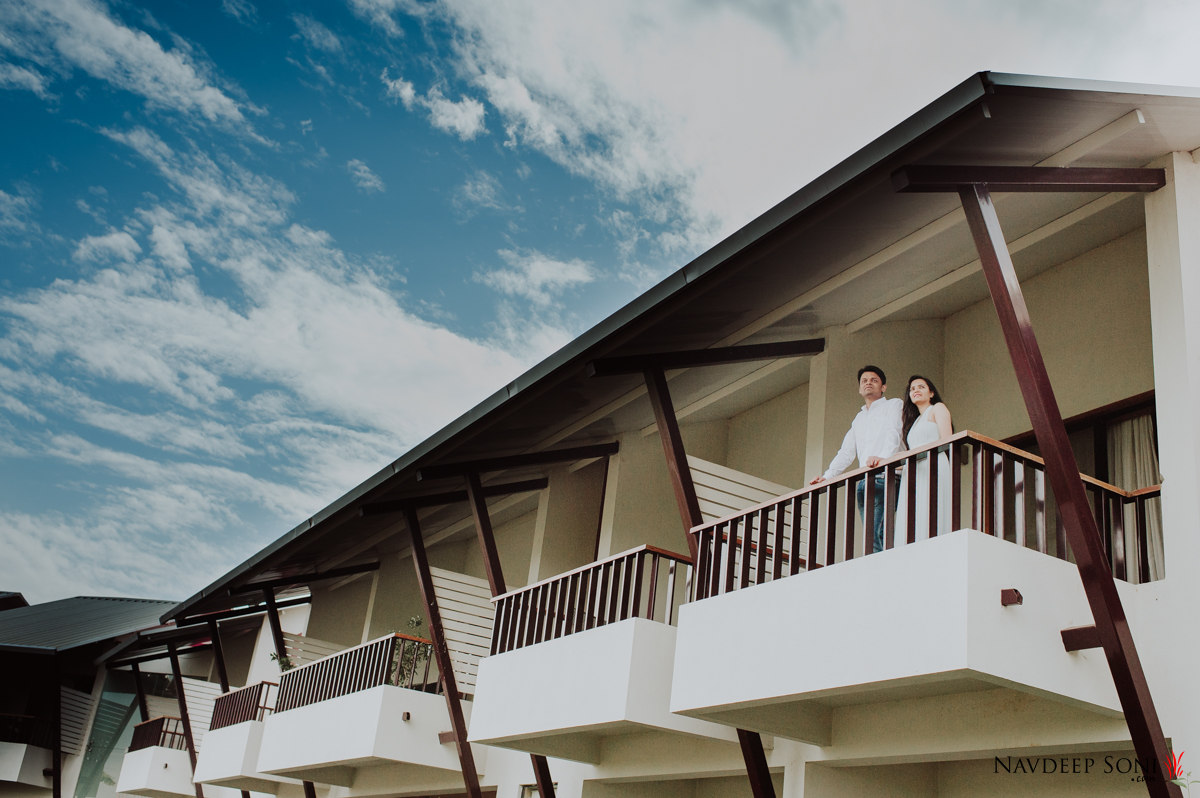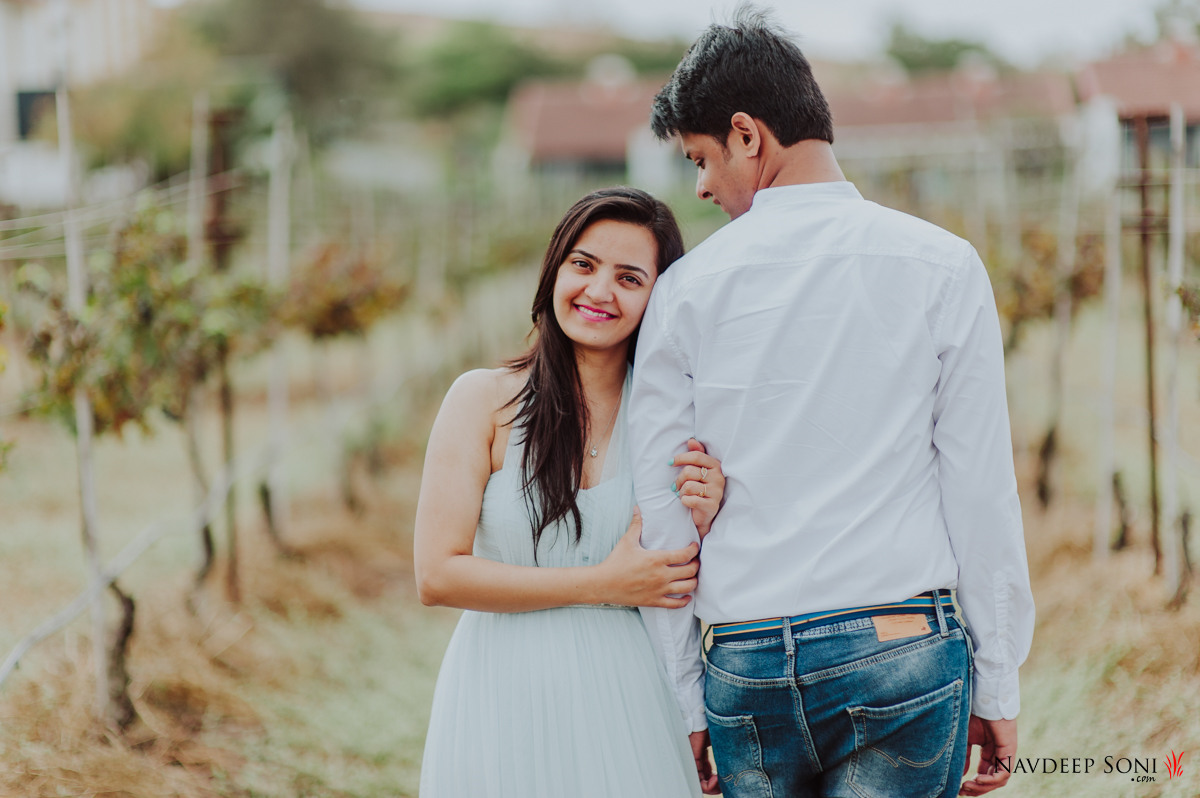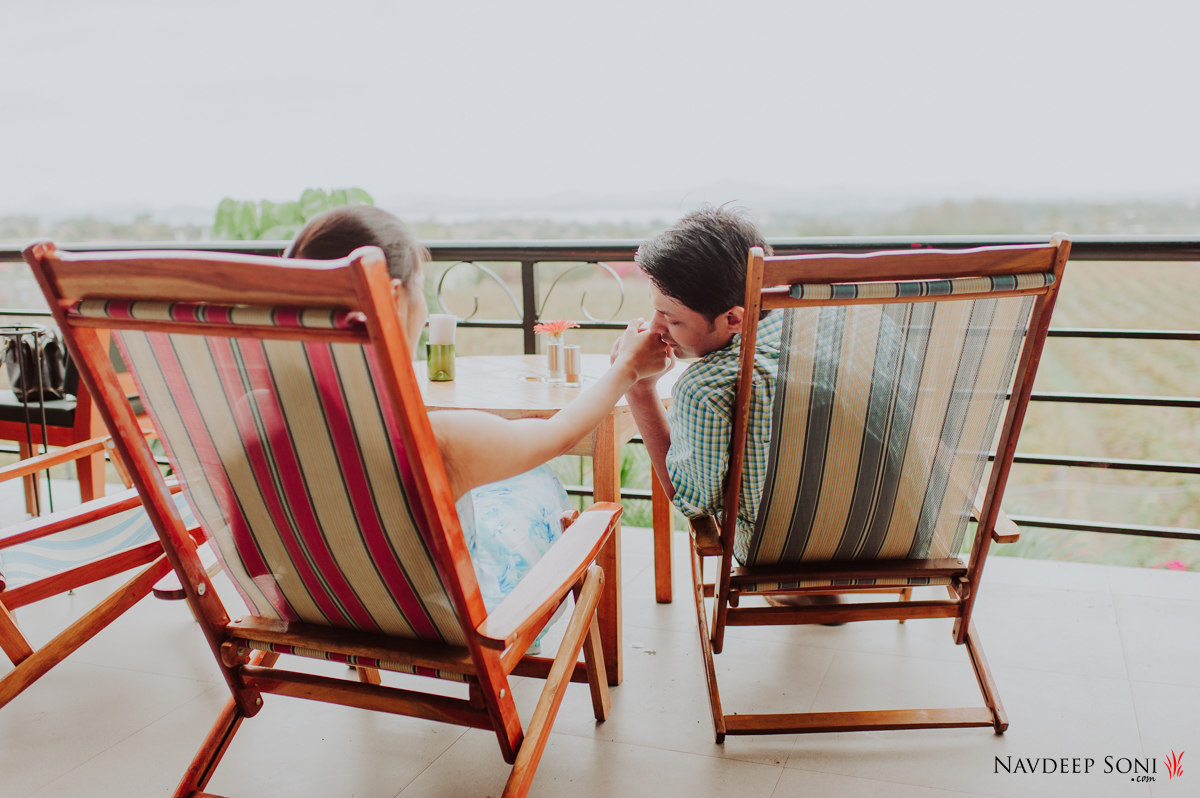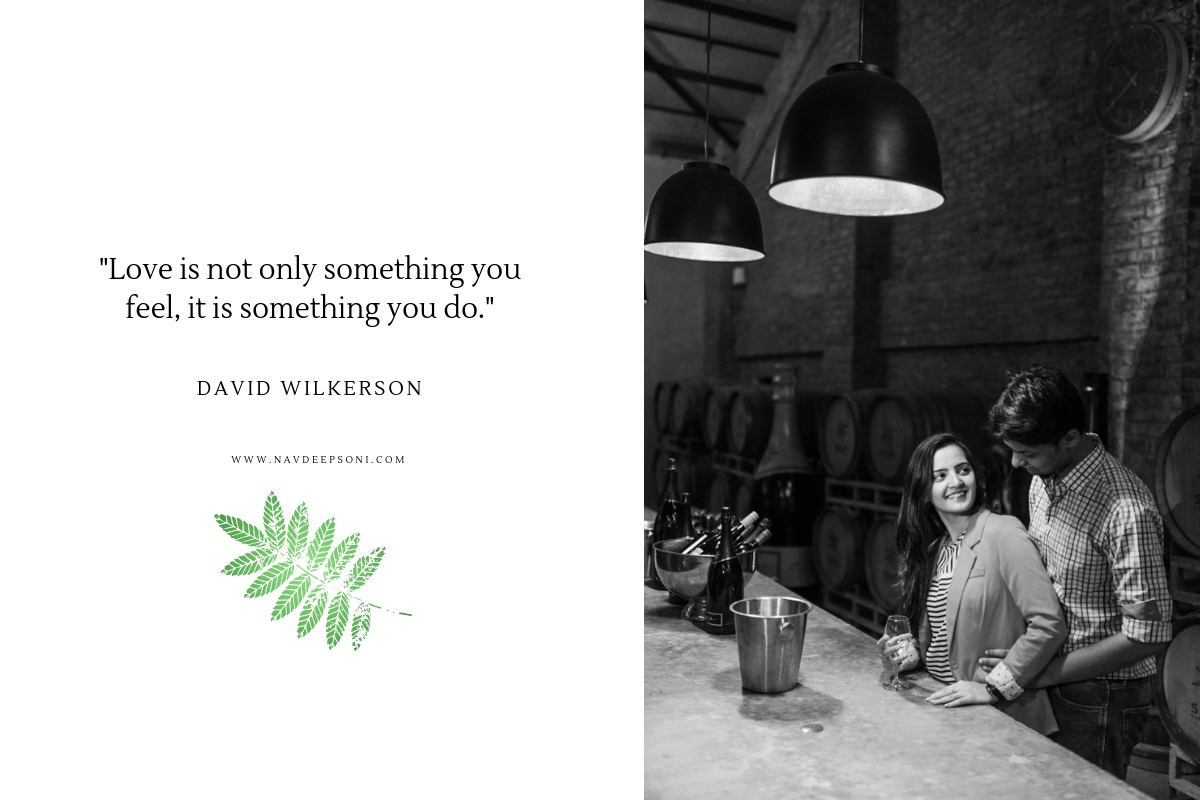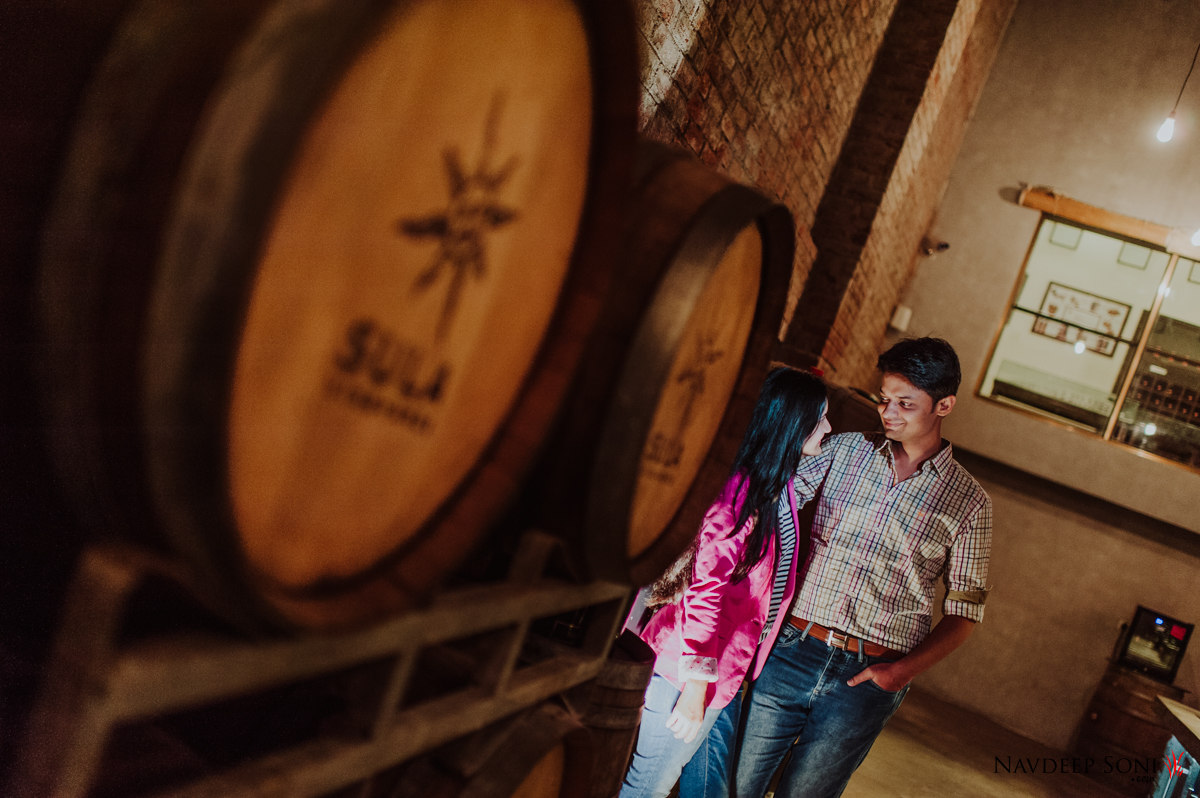 Hire Us for Your Sula Pre Wedding Shoot
Contact Navdeep Soni Photography for Pre-Wedding Shoot