The Maharashtrian couple, Salil and Pooja got married at Siddhi Banquets, near Karve Road in Pune.
Pooja and Salil both work in US. Salil contacted me from the US around 8months in advance to book me for their wedding. I shared the tentative pricing and all the basic info. They had not booked the venues yet so I suggested them to wait till they book the wedding venue.
I generally recommend booking your wedding photographer after you have booked your venues. Booking of venues means actual confirmed dates 🙂
It becomes a difficult situation to handle if your favorite venue is booked on some other date due to availability issues. And then you will have to shift your photographer's date as well. In an extreme case, if that date is not available. It becomes a tricky situation.
Honestly, as a wedding photographer in Pune, I shoot a limited number of weddings in a season. Bookings and cancellations need to be handled carefully.
Salil liked the idea of waiting until booking the venues. Within the next two weeks, the venues were booked. I shared the formal quote with all the deliverables. So the booking process went smooth and we started exchanging ideas.
Traditional Maharashtrian weddings do not have the concept of the sangeet ceremony. Now contemporary couples are picking up ideas from our Indian culture. New age couples want to keep their traditions intact but want to add interesting elements.
Sangeet is typically part of north Indian weddings and Gujarati weddings ( called Sangeet Sandhya ). They kept the previous night for some cocktails and dance performances. It creates a party mood and a good way to get everyone into the wedding mood.
It also helps your friends from the US to get to know your family and friends. You can choose to wear modern contemporary attire for cocktails and sangeet. You would miss those wearing on your wedding day.
They had a traditional Maharashtrian wedding followed by an intimate civil wedding at the same venue. It is actually a good idea to have a civil wedding at the venue. It saves a lot of hassles and time.
Sangeet evening was a casual fun-filled evening. My day on the wedding eve started with the bride getting ready in the morning. Pooja was getting ready at Amrita Bokey Parlour. We got a chance to shoot some amazing bridal portraits in the backyard.
My favorite one was on the metal stairs.
As a wedding photographer, I love morning light. On a typical Indian wedding, one would expect delays. But not on this one. Everything was running smooth and almost on time. It started on time with Marathi wedding rituals at the venue, Siddhi Banquets.
Here are the pictures from their sangeet and wedding.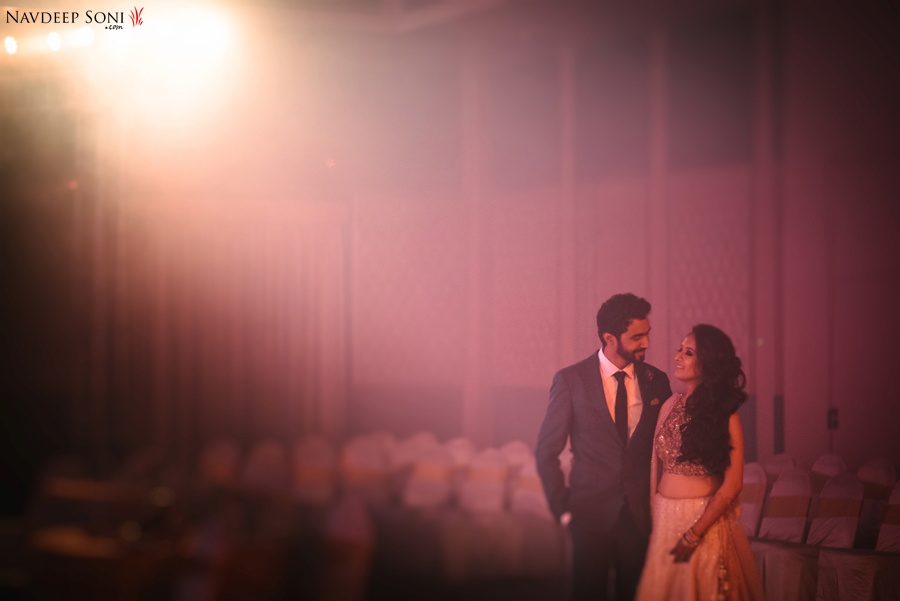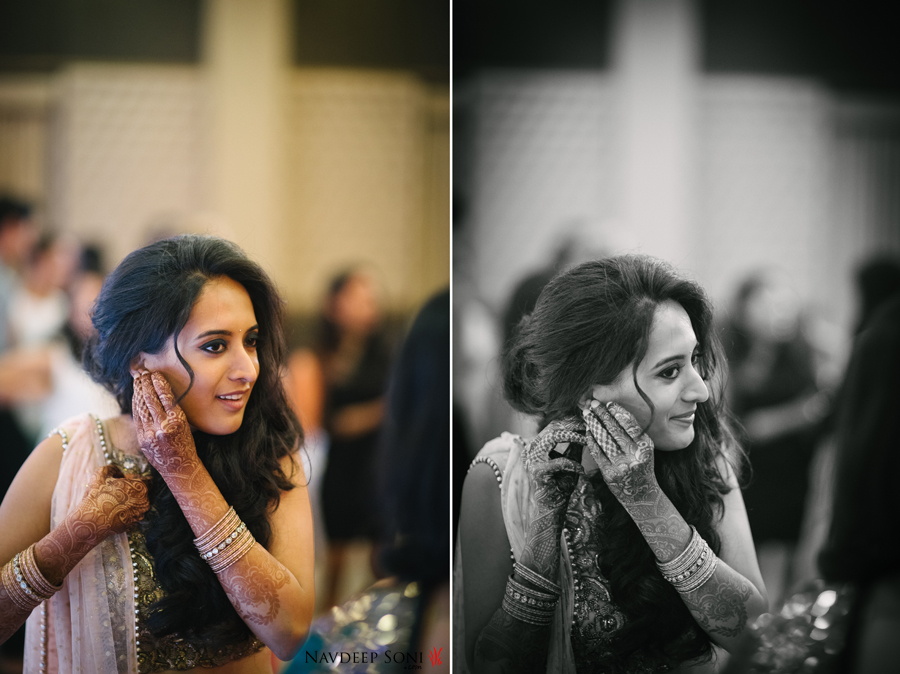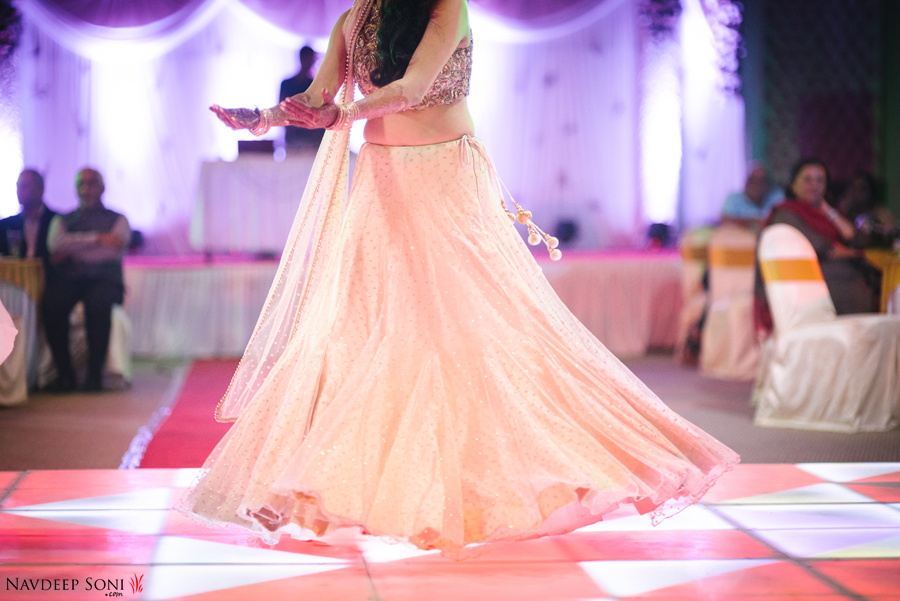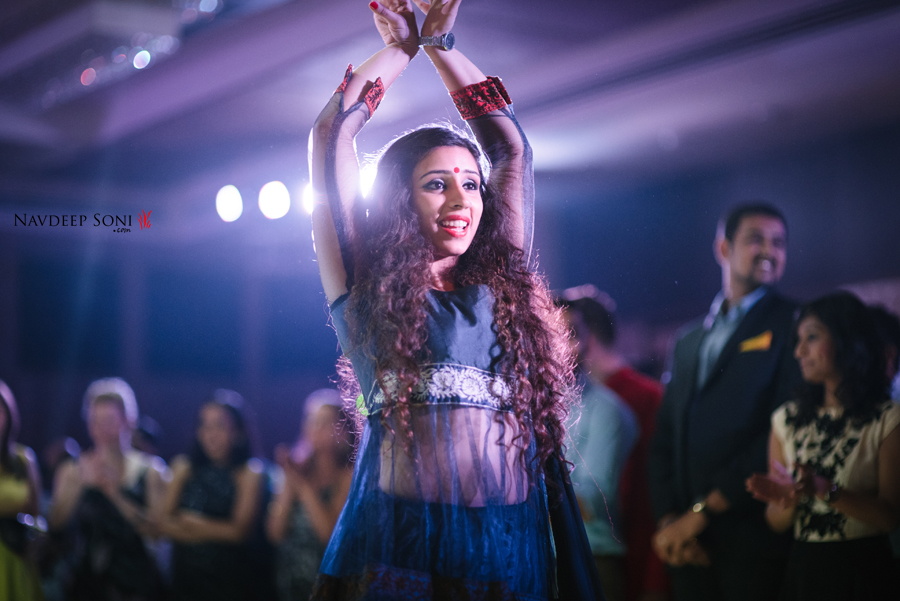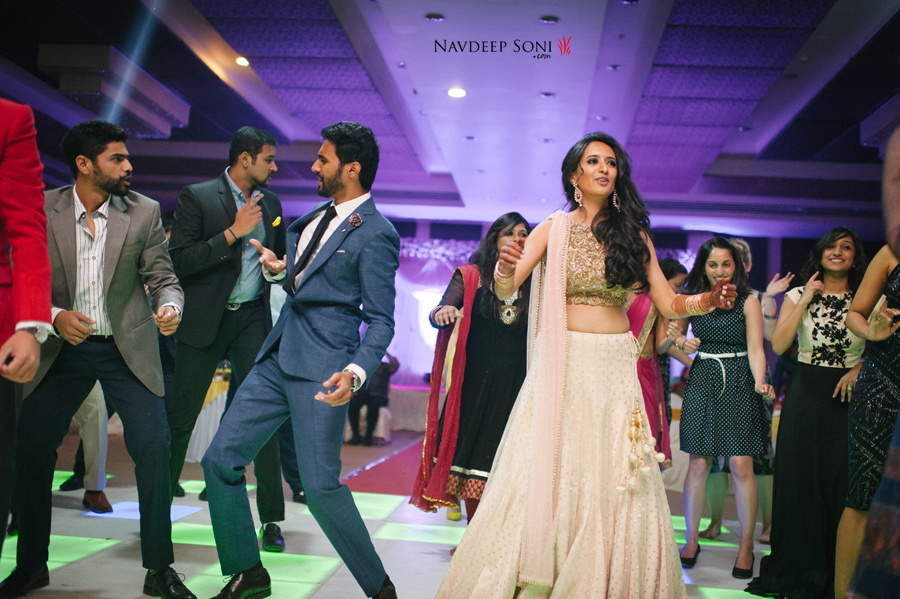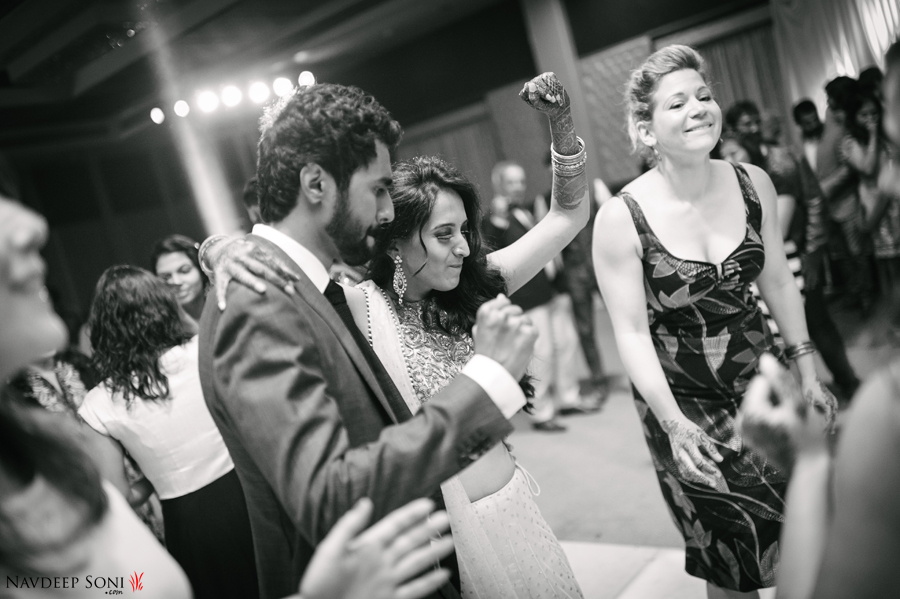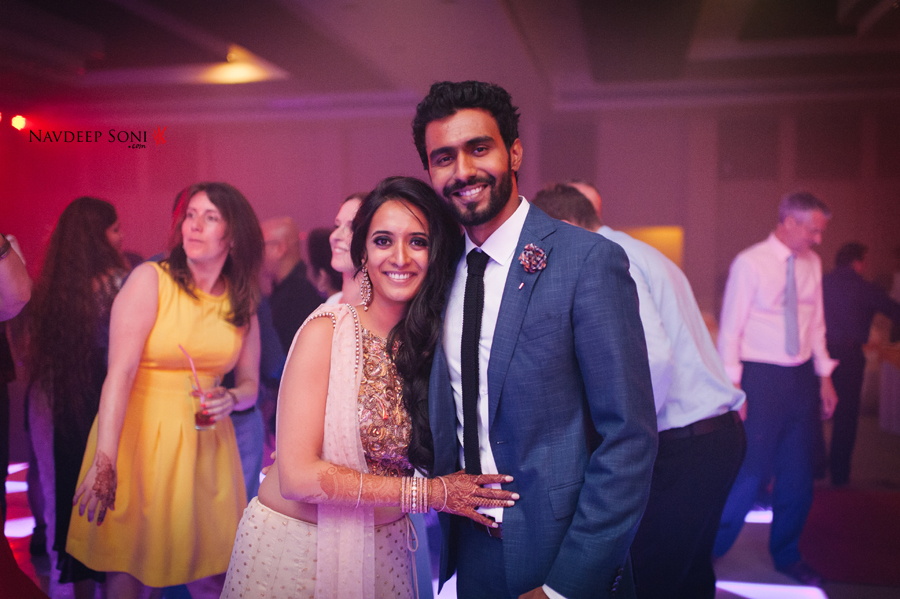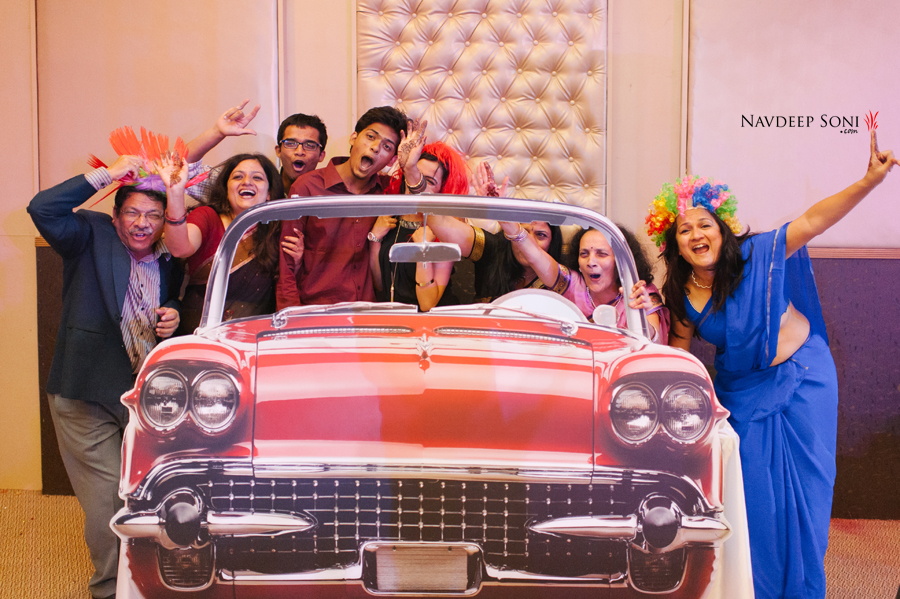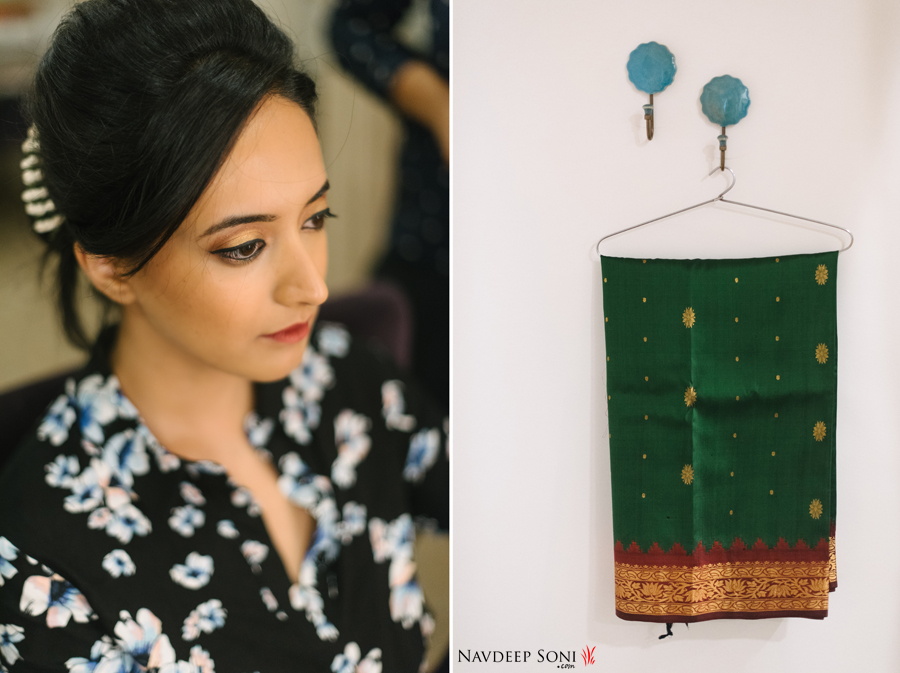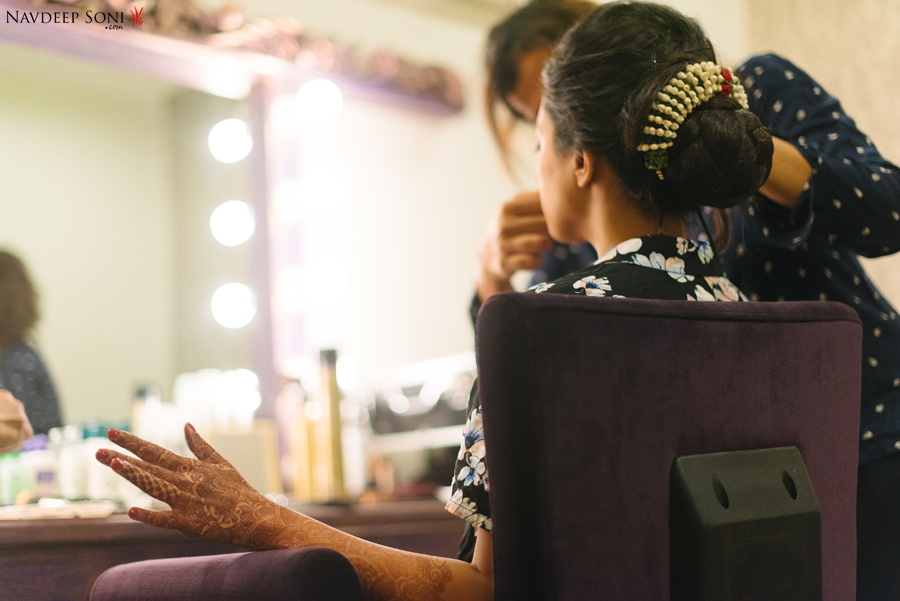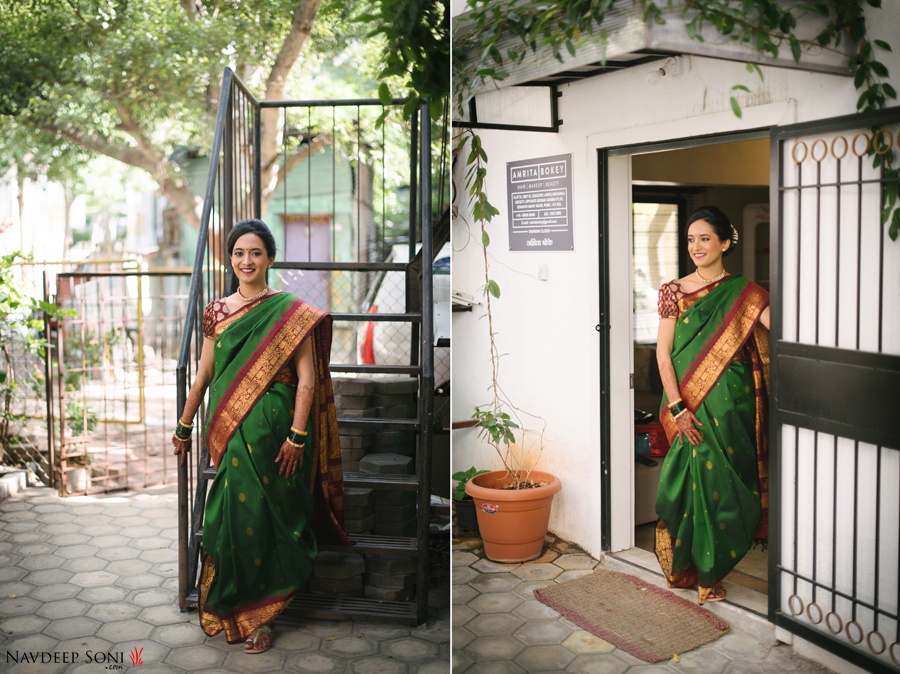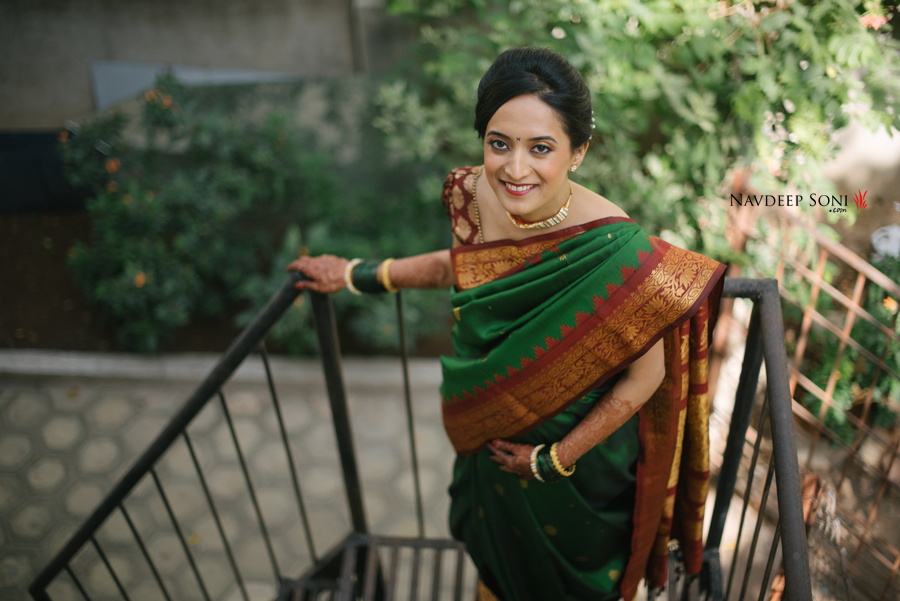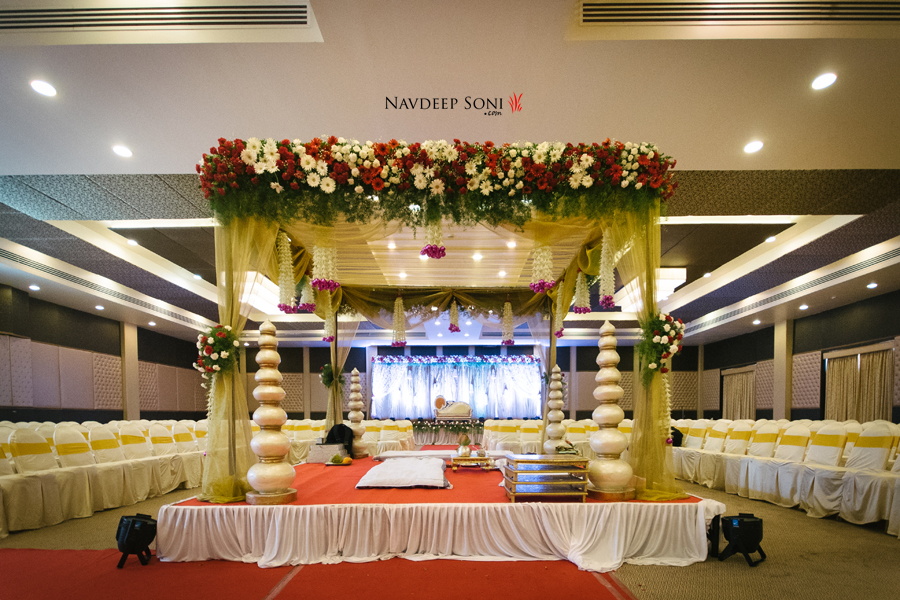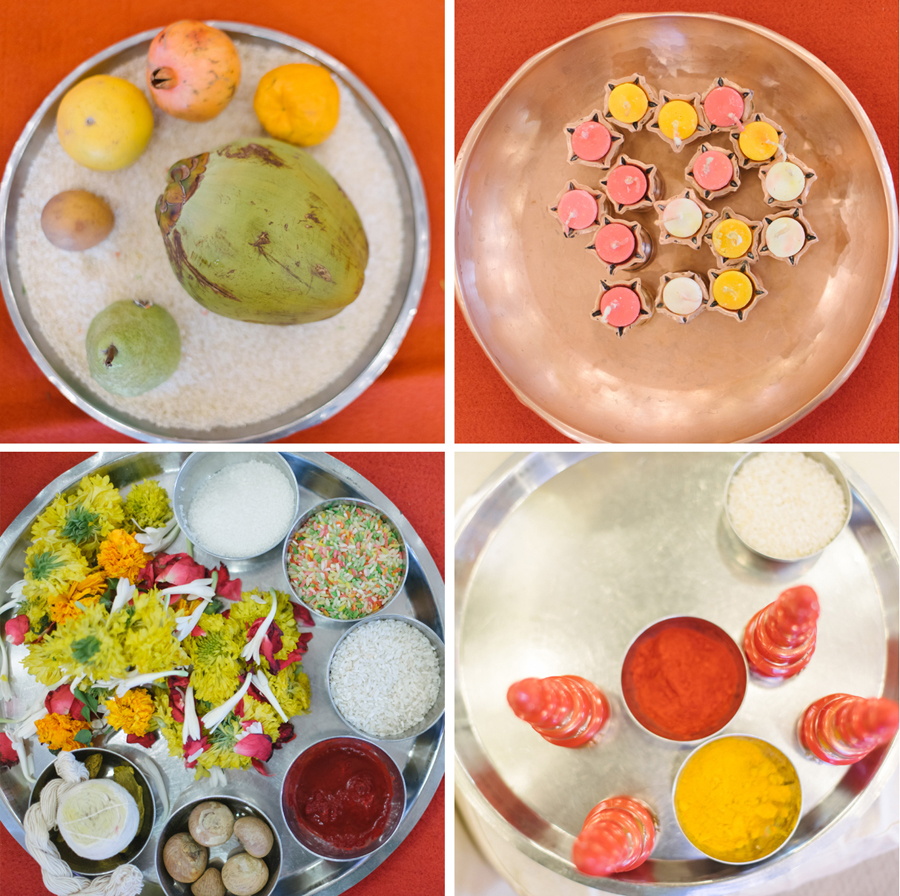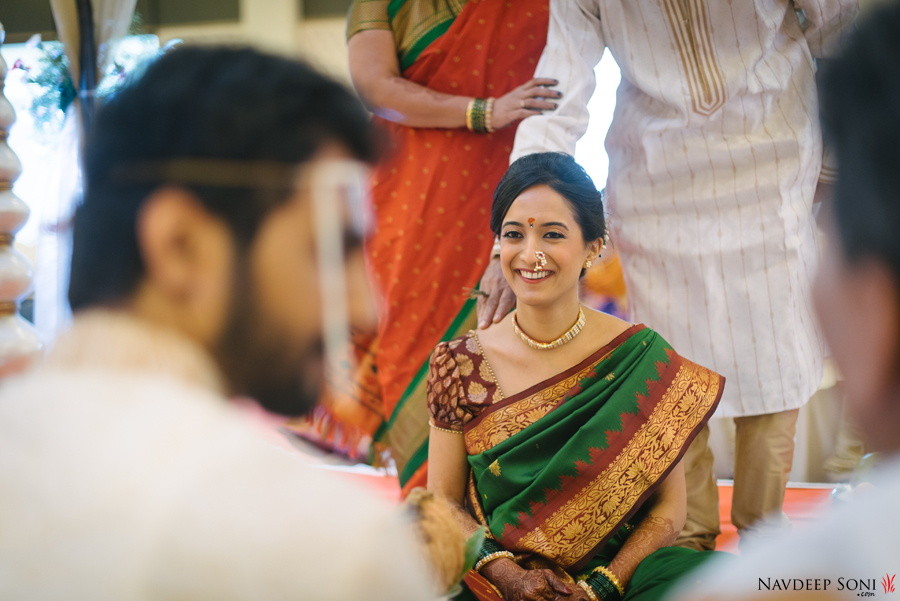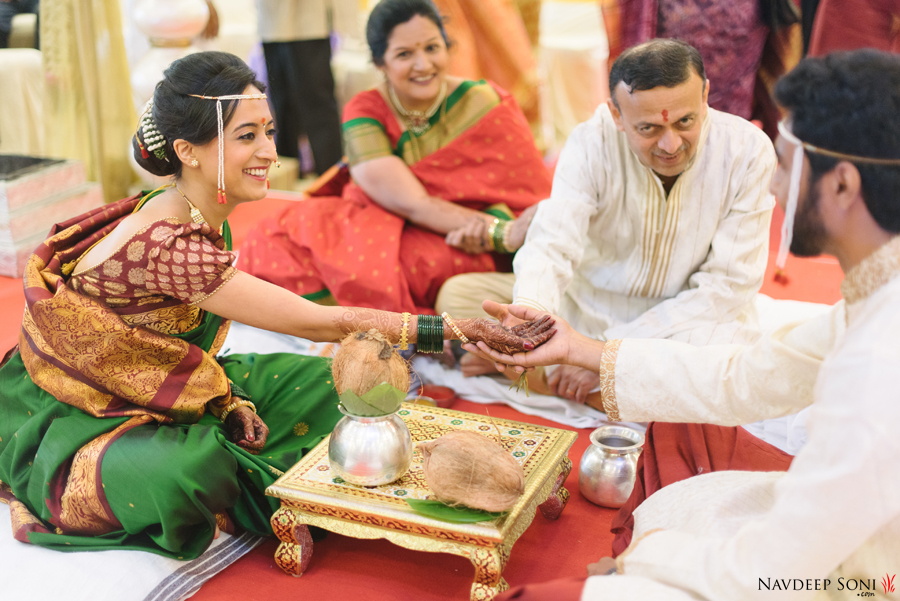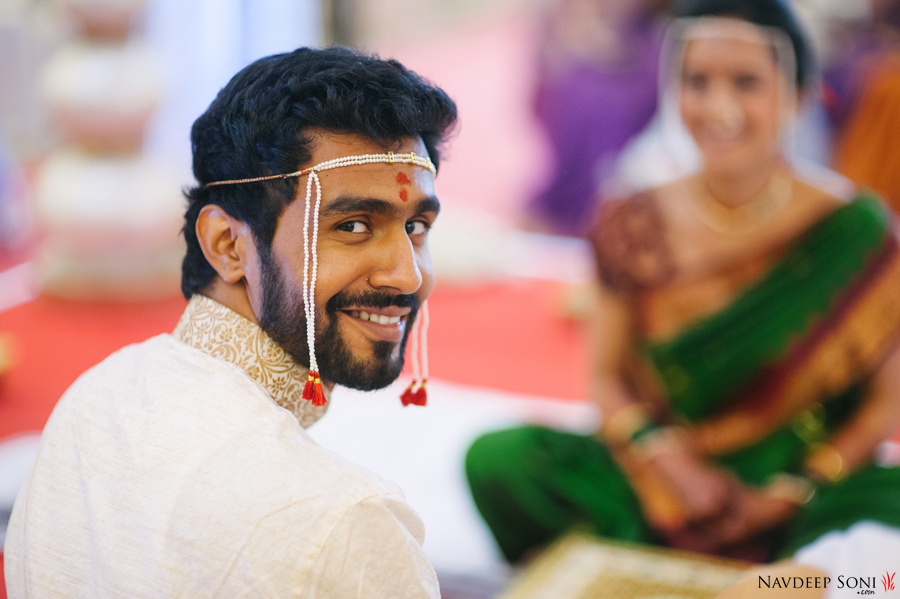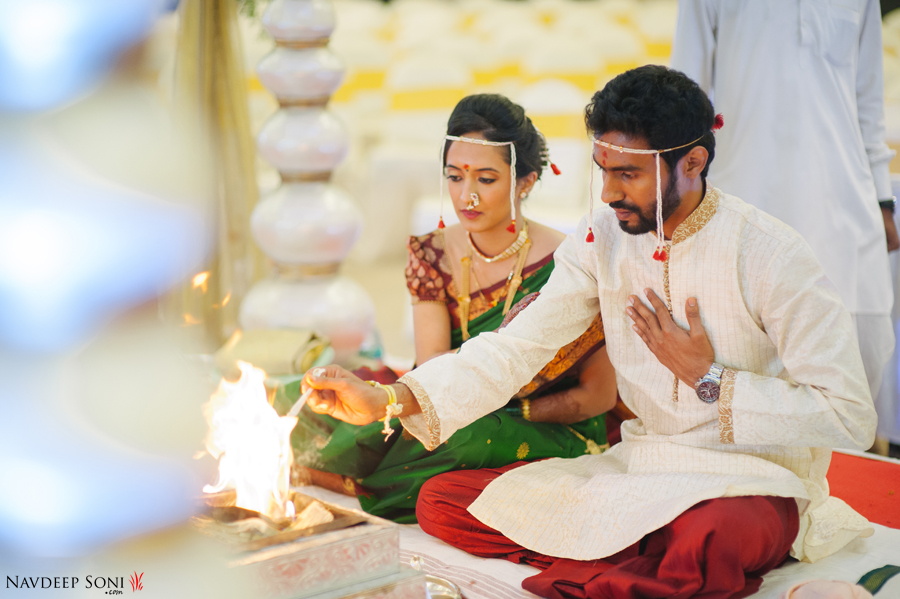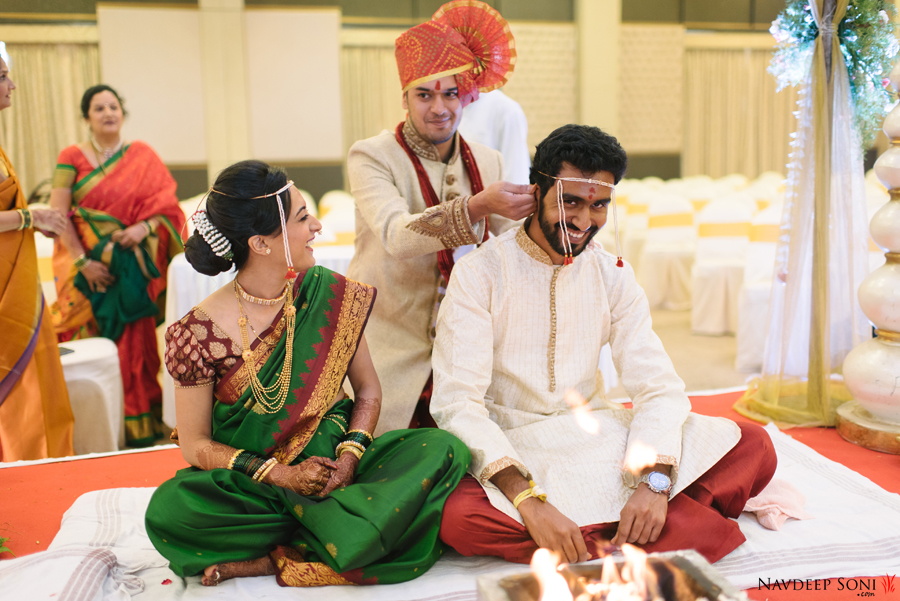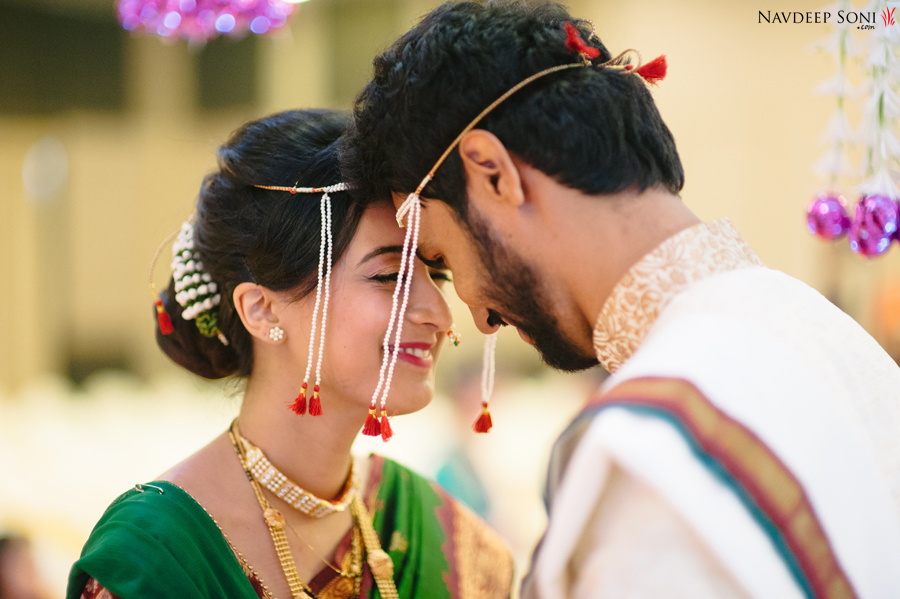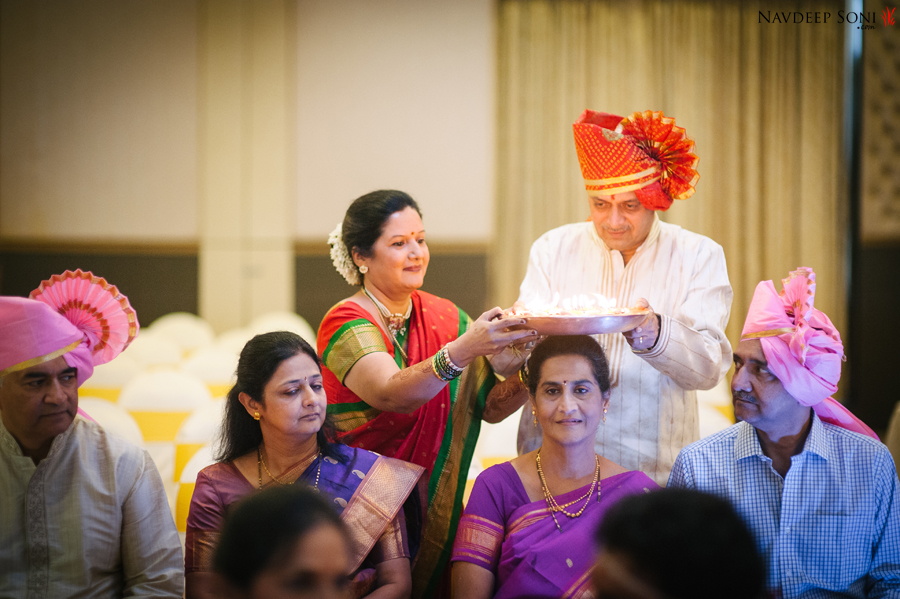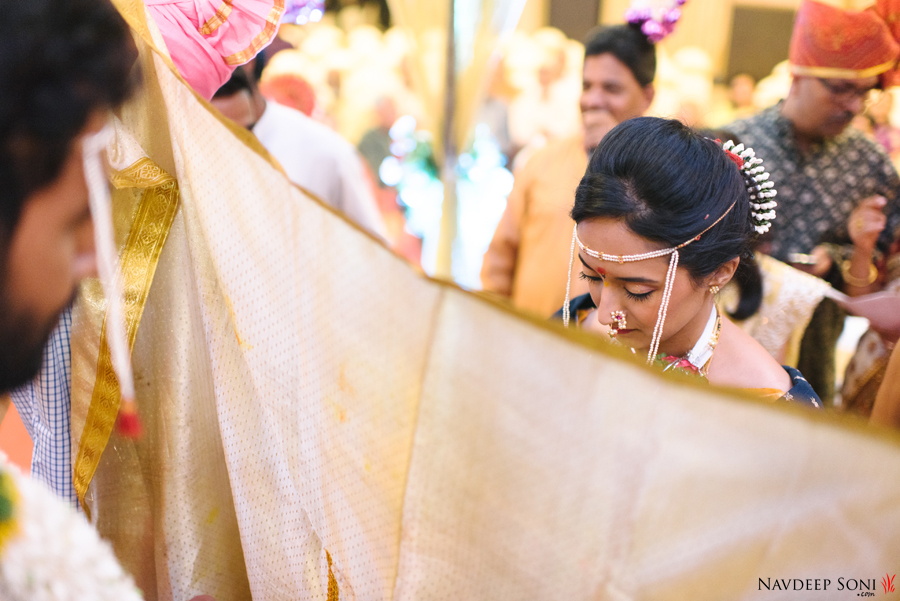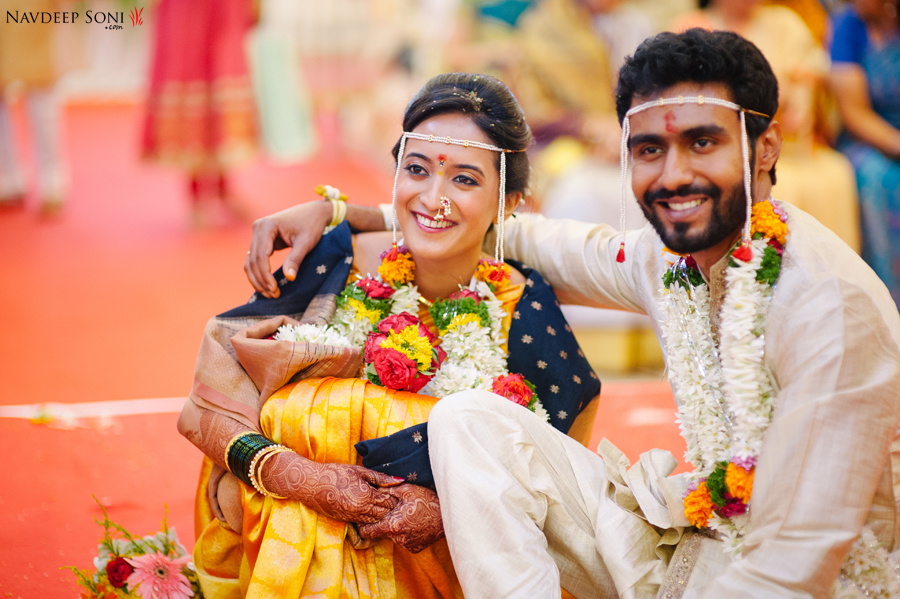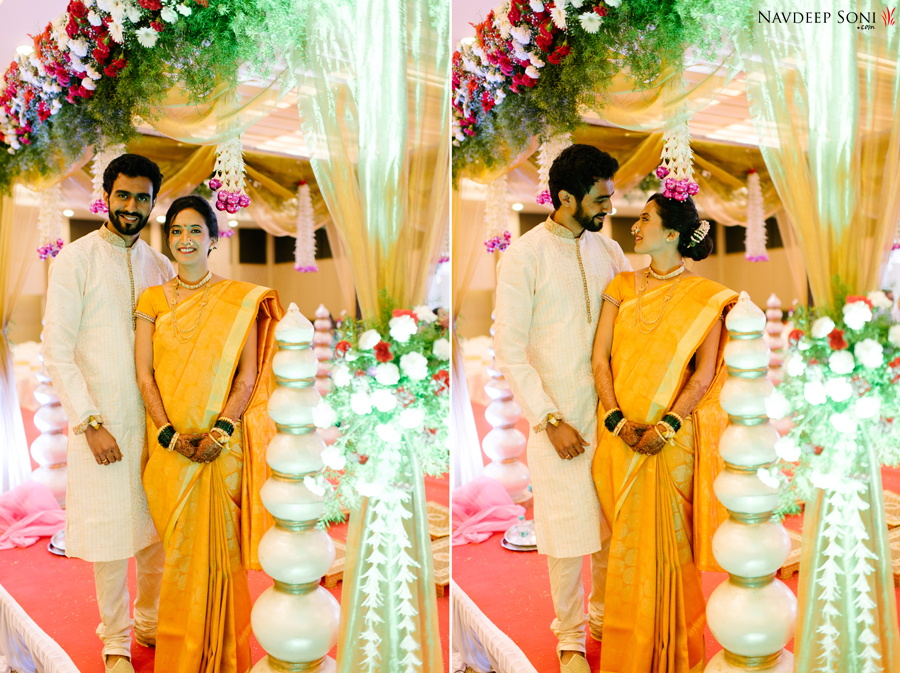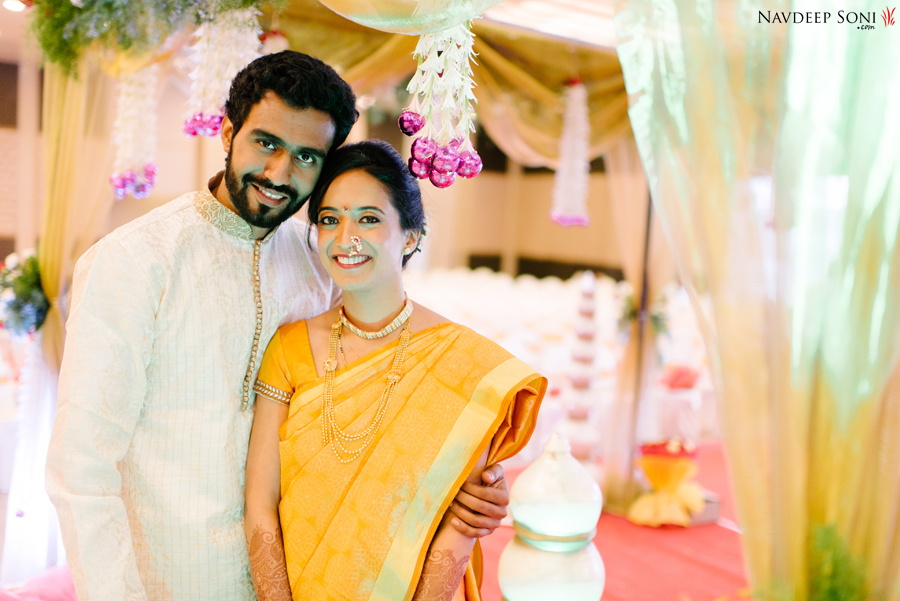 Marathi Wedding Siddhi Banquets Pune