Quite early in my wedding photography career, I got a chance to shoot a wedding in Ahmedabad. Though the city has so many wedding photographers in Ahmedabad. Bridal Portraits are important part of any marriage. This is a portrait just before her nuptials. Geetanjali waiting for the baraat to arrive in her bungalow on the outskirts of Ahmedabad. It is a common scene with baraat running late. The bride in a hurry to get ready. This often makes our job difficult. Bridal portraits for me is the opportunity to bring the personality of the bride in her wedding dress. Bridal trousseau is getting so expensive.  Photographer need to capture the essence of color, vibrancy of the dress along with her mood. These are part of the wedding details you need to capture during and after the getting ready session. The job of candid wedding photographer is incomplete without these details.
Geet, who was ready for quite some time was not sure how to kill the waiting time. She was visibly anxious and taking small walks in her room. And then I saw her sitting and waiting. This is one of my favorite shot of the her big day. It tells you the story of the moment – The Anxious Bride.
Destination Wedding At Madhubhan Resorts Ahmedabad
Click on the picture to view entire album.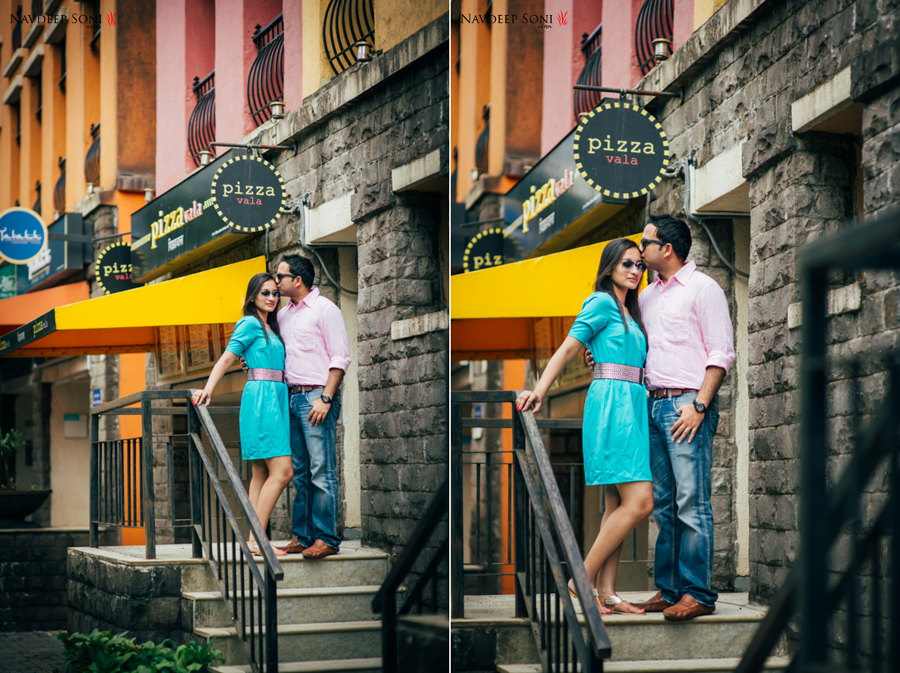 Have you gone through the featured weddings yet ? Check them out here.
Wedding Photographers In Ahmedabad – By Navdeep Soni
.