Though everyone dreads summers especially the people of North, yet it brings out the best in the nature. Best of the flowers, clear weather, some great experimentation with the clothing encapsulates the entire summer. That's the vibe which leads to the festivity called the elusive "summer wedding". The vibrant colours, florals, peaches and creams, ivory and gold, the combinations check all the right boxes. Not to mention the joy of your candid wedding photographer as the pictures clicked at the right time of the day can make for gorgeous frames.
No wonder many designers come up with summer wedding collections. Sabyasachi has recently come up with a beautiful collection "An Endless Summer". With floral motifs, soft flowy fabrics and Shikargah etchings, this bridal couture is worth checking out. Some contemporary pieces are perfect for destination weddings.
If you are also one of those who is planning a summer wedding and thinking how to make it chilled out, here are few ideas:
Soft pastels for day events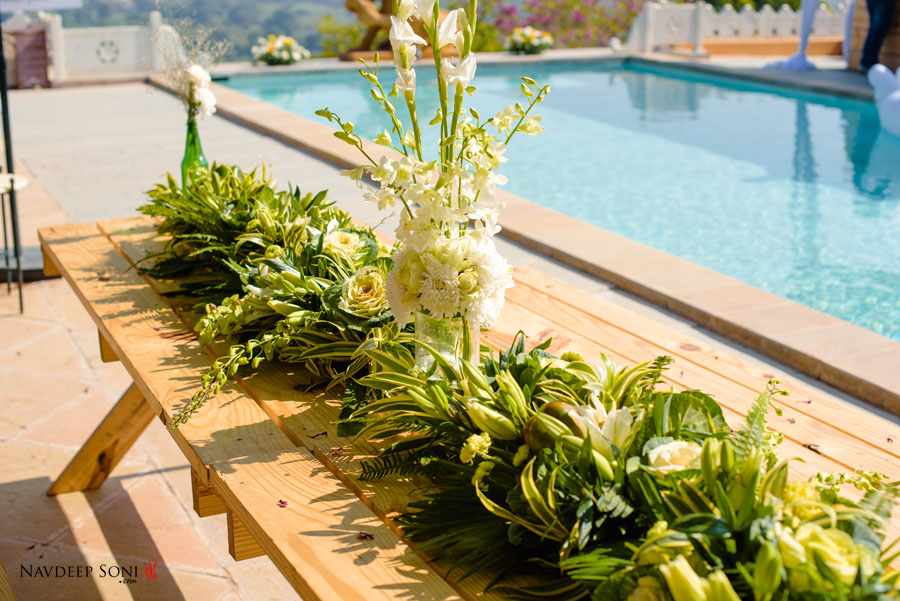 If Anushka Sharma's couture choice hasn't done it for you, then no one can. The bride can look stunning in soft pastels too and Anushka has endorsed that with élan. For that matter , Virat Kohli's ensemble was also perfect for the men out there to take a leaf from his style book. The softer shades will make you look vibrant and glowing on a summer day. Like this bride who I shot, wore this soft pink lehenga and rocked it.
Mehndi by the pool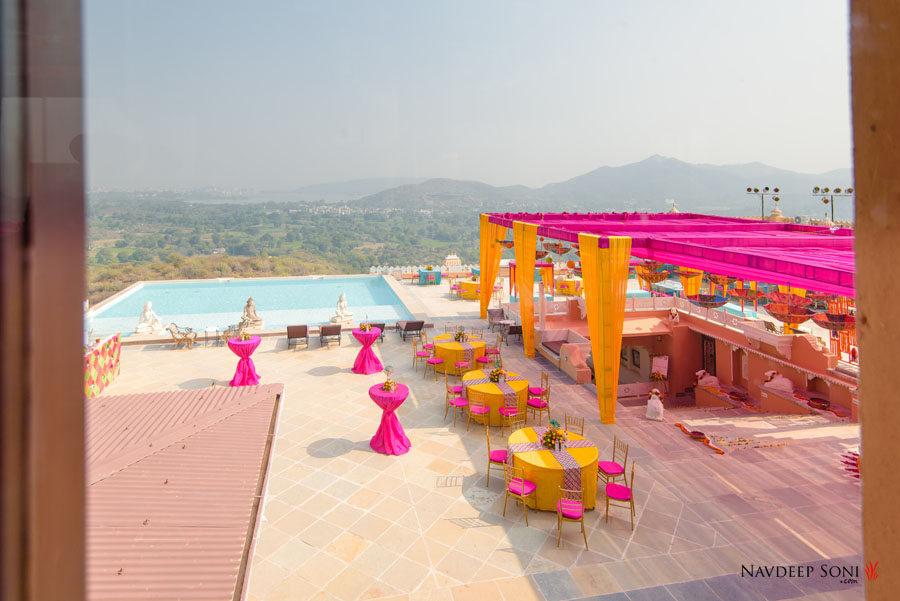 Poolside mehndi is the best choice in summer months. Open the pool for the guests and see your party turn into a smashing hit. Beat the heat by turning it into a pool party. Have drinks and petite snacks with little summery umbrellas to add to the décor apart from a full blown meal. Hawaiin, tropical theme can make the pictures look like a postcard.
Umbrella props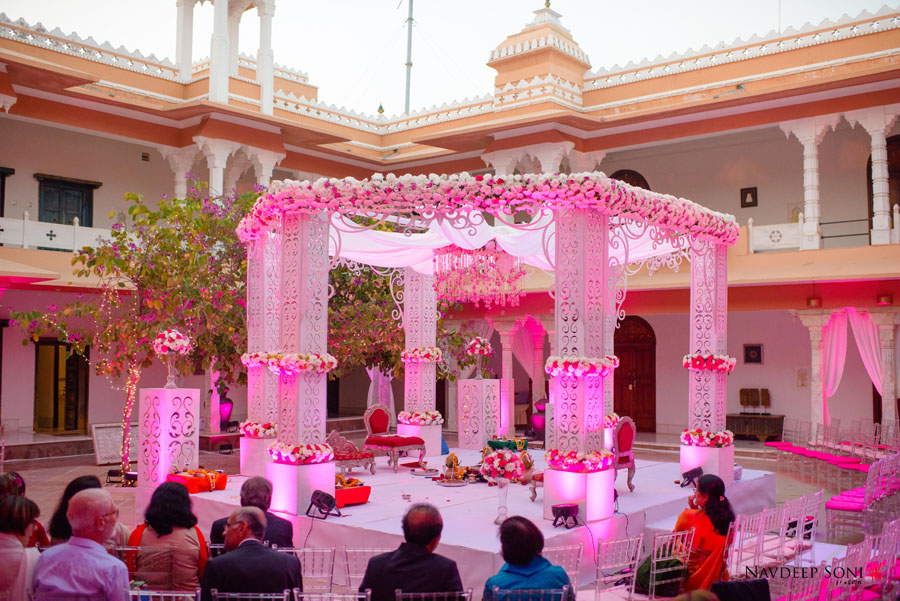 Not just any umbrellas, look for lacy, embellished, floral, color blocked, the choices are abundant. Talk to your wedding photographer; you can have stunning results using these parasols as props. There is something called parasol fashion too so you wouldn't want to miss out on this fashion statement on your wedding.
Oriental folding fans and goggles
Now these fans can not only beat the heat but make your guests look pretty too while they are holding this accessory. You can use them in the décor, hand them out to the guests with bright reflecting goggles and you have a theme based wedding event.
Well, that's my two cents. I may just be associated with candid wedding photography but I have covered enough weddings to tell you that summers open the flood gates for colours and joy to flow in. Planning a summer wedding and don't forget to invite me 😀